Spirit Week will be from OCT 21 – 25!
Homecoming is Saturday, October 26
It will be a night to remember!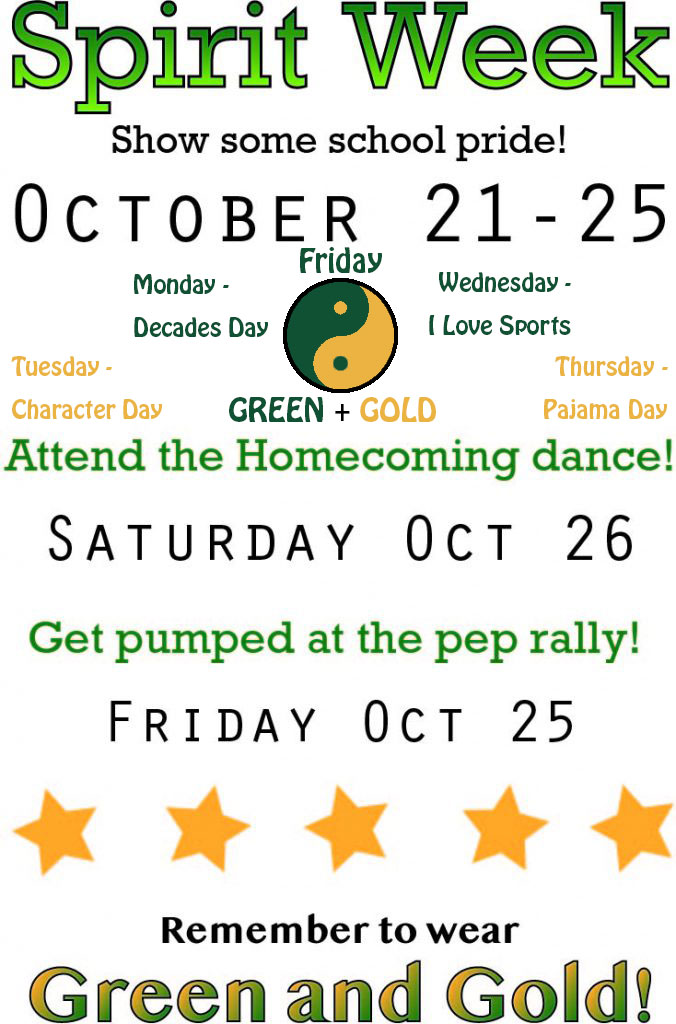 Spirit Week is just around the corner! Now is the time to show your school pride. The days of spirit week are from Monday, October 21st to Friday, October 25th. 
On Friday, October 25th, the Pep Rally is being held at school.  During the Pep Rally, the Homecoming Court will be announced.  Make sure you wear Green and Gold to represent our school!
The Homecoming Dance will be held on Saturday, October 26th. Attire is semi-formal, and remember, no heels or sneakers are allowed.
Tickets will be up for purchase at the Welcome Center during this week from October 16 to 18. The tickets will cost $5 dollars per person. Only GNB Voc-Tech students allowed.