GREATER NEW BEDFORD REGIONAL VOCATIONAL TECHNICAL HIGH SCHOOL        
---
1121 Ashley Boulevard • New Bedford, MA • 02745-2496
Tel. 508-998-3321 •   Fax 508-995-7268 •  www.gnbvt.edu
Preparation • Passion • Perseverance
June 1, 2020
Good Afternoon GNBVT families,
We hope this letter finds all safe and healthy. This week's assignments were posted today for all freshman, sophomore and junior students. Senior student's grades will be finalized by the end of this week on June 5, 2020.
Seniors: Class of 2020 Information
First, senior student lockers were emptied last week in preparation for student pick up scheduled for next week on Tuesday, June 9th and  Wednesday, June 10th.  Please see  the schedule below  and  at  the bottom  of  this document. Students will drop off all school-issued materials e.g. Chromebooks, calculators, library/ textbooks, etc., and pick up their cap and  gowns, yearbooks,  senior portfolios,  medications  and  senior gifts by entering through the Ashley Boulevard campus entrance. 
Senior students in Academy A – Tuesday, June 9

th

between 9:00 a.m.- 11:30 a.m. 

Senior Students in Academy B – Tuesday, June 9

th

between 12:30 p.m.- 3:00 p.m. 

Senior Students in Academy C – Wednesday, June 10

th

between 9:00 a.m.-11:30 a.m

Senior Students in Academy D – Wednesday, June 10

th

between 12:30 p.m.-3:00 .m.

Senior students who miss their allotted time can drive through on Thursday, June 11

th

from 9:00 a.m.- 11:30 a.m.
Secondly, in recent days, there have been questions about diplomas and graduation. We have discussed graduation exercises weekly with the administration and senior class officers as information has become available from the Governor's Office and Massachusetts Department of Elementary and Secondary Education. The senior class officers have conveyed to the administration that an on-site graduation is preferable to a drive-through graduation ceremony.
Thirdly, we are excited to announce that the after-prom committee along with the school has decided to purchase all of the caps, gowns and tassels for seniors for the Class of 2020. Thank you to all involved.
Later this week, before graduation plans are completed, we will survey the entire senior class for their input to determine if an on-site graduation in August remains preferable to a June drive through graduation ceremony. As you likely know, the healthcare guidance from the state permits outdoor graduation ceremonies after July 18, 2020, under specific health care guidance approved by the Commonwealth. Regardless of the date of graduation, diplomas, medical and cumulative records will all be issued during the graduation ceremony.
We are aware that some students are seeking documentation indicating they have completed high school for job opportunities. Assuming final plans continue for graduation to be held in August, the school would issue completion of studies letters to all senior students that request one by the end of June.
MCAS:
The Department of Elementary Education released guidance this week for all sophomores (soon to be junior) students regarding the MCAS assessments that were not administered due to the school closure this year. The information from the Commissioner's letter to all schools is included below:
High School English Language Arts and Mathematics:
Students in the class of 2022, who are in grade 10 this year and will enter grade 11 in the fall of 2020, missed their first-time opportunity to take the grade 10 English Language Arts (ELA) and mathematics MCAS tests in the Spring of 2020.
To give students in the class of 2022 the ability to earn their Competency Determination/Graduation requirement and qualify for scholarships based on their test scores, the Department of Education plan to administer tests in ELA and mathematics to 11th graders in the 2020–2021 school year, likely sometime in the winter
Students in the class of 2023- tenth graders in the school year 2020-2021- will take the grade 10 tests in the spring of 2021 as usual.
High School Science and Technology / Engineering (STE):
The competency determination regulations require students to pass one high school science and technology/engineering (STE) MCAS test in order to earn the competency determination. Students may take the test in either biology, chemistry, introductory physics, or technology/engineering during their high school career. Most students take and pass the STE test in either 9th or 10th grade. The process and timeline for awarding the modified Competency Determination will be announced at a later date.
Trimester 3 Class Assignments for ALL Students / Promotion and Credit Recovery Information:
Today we begin the 9th week of our remote Trimester 3 learning plan. Students are reminded that all assignments will be scored using the school wide grading rubric distributed in early April. Our education plan recognizes both the hardships that families may be facing today due to the COVID-19 pandemic and the reality that students are attentive to the critical skills and knowledge needed for the next grade level. Please take some time to review your child's progress report for Trimester 3 to ensure they are on track for promotion/graduation. 
Information on credit recovery options for students who do not meet grade level requirements for promotion by the end of the year will be distributed during the week of June 8th– June 12th. Students should know there are still two plus weeks of school left this year and time to complete assignments to improve their Trimester 3 grades. A Second Progress Report was issued to all students on May 28th and is available on the parent portal. Please reach out to your students' teacher or guidance counselor if you have any questions or concerns. 
Next Week (June 8 – 12) will be the last week of NEW assignments for ALL students using a modified schedule.
Next week, June 8th – June 12th, will be the last week of NEW assignments for Trimester 3. Assignments will be posted on Monday, June 8th, but will conclude on Wednesday, June 10th (see modified schedule below for the week of June 8th). The last four days of the school year, June 11th through June 16th, will be utilized as make up days for all students to improve their Trimester 3 averages. No assignments will be accepted from students later than 10:00 a.m. on Tuesday, June 16th, as teachers will use the remainder of the day to complete and post final grades for students.
Virtual Summer School / Summer Enrichment Opportunities
In the coming two weeks, information regarding summer school credit recovery for Voc-Tech students will be forthcoming (look for information in the June 8th and June 15th parent letters). Due to the continued uncertainty regarding the COVID pandemic, summer school will be exclusively online in a remote learning classroom. The school district is also planning to offer academic enrichment and MCAS preparation courses over the summer in anticipation for the 2020-2021 school year to assist students in their preparation for next school year and remediate any skill gaps that may have occurred as a result of this healthcare crisis. Information will be provided in the next two weeks.
Benefits / Assistance Available:
Finally, families should note that if finances have been impacted by the current COVID-19 healthcare crisis, you do have the ability to apply for assistance (SNAP) through the State of Massachusetts. Please visit https://dtaconnect.eohhs.mass.gov/ to apply for SNAP benefits or https://www.myschoolapps.com to complete the application for free or reduced pricing of school provided breakfast and lunches.
Please remember that we are here to assist you. All teachers are available during the workday and will be all available specifically from 2:00 p.m.- 3:00 p.m. daily to provide more immediate assistance via email. If you have any questions, please contact a member of our team. Best wishes to you all, remain safe, and know we are thinking about all of our GNBVT students and their families.
Sincerely,

Greater New Bedford Regional Vocational Technical High School is committed to ensuring equal opportunities for all students. The school does not discriminate on the basis of race, color, national origin, sex, disability, religion, sexual orientation, gender identity, age, homelessness, immigration status or veteran status in its education programs and activities, including admission to or employment in such programs or activities.
James L. O'Brien, Superintendent-Director
Michael P. Watson, Academic Principal • Robert J. Watt, Vocational Technical Principal
Proudly Serving the Towns of Dartmouth and Fairhaven and the City of New Bedford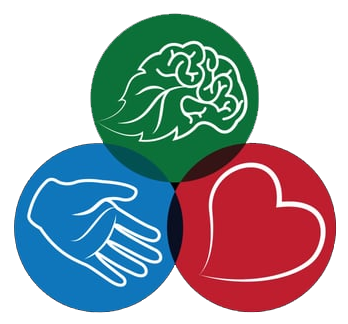 To translate to your preferred language, please use the google translation option on the top, black navigation bar.