Visual Design Students Introduced to Urban Artists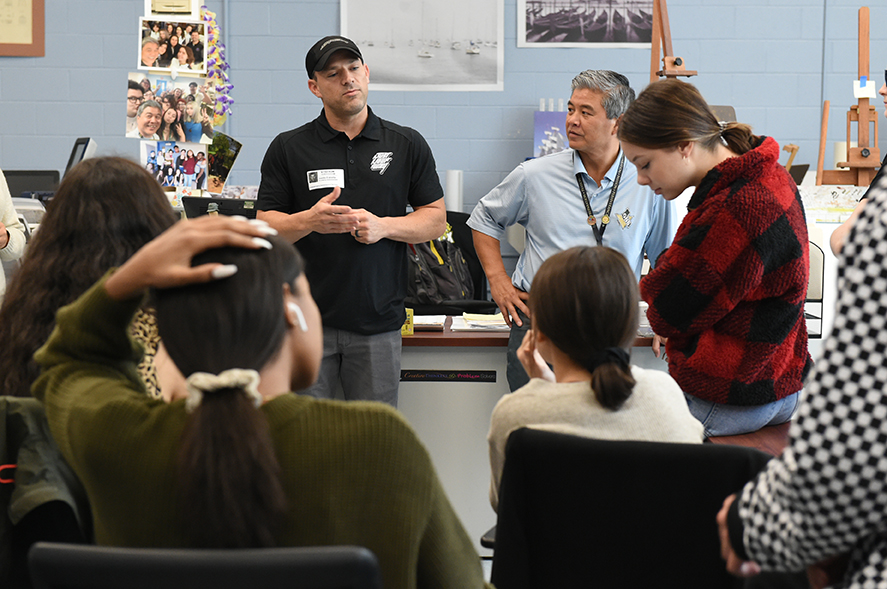 This fall, students in the Visual Design Program had the opportunity to speak with urban artists about their personal experiences in their trade. Justin Estrella, the owner of Just Your Way, as well as Jeff St. Pierre from New Barber Shop, came in to speak with the students. With their direction, students were able to try out a variety of specialized techniques.
The artists guided students through their sketches to produce an urban piece. The piece will be displayed in an art show later in the year. In addition, Mr. Estrella and Mr. St. Pierre demonstrated their techniques by producing a piece of art on site.
The students were grateful to have had this experience with such inspiring and talented artists from our community. Experiences like these are impactful for students, they allow students to gain knowledge and exposure to different art styles in their future trade.