GREATER NEW BEDFORD REGIONAL VOCATIONAL TECHNICAL HIGH SCHOOL        
---
1121 Ashley Boulevard • New Bedford, MA • 02745-2496
Tel. 508-998-3321 •   Fax 508-995-7268 •  www.gnbvt.edu
Preparation • Passion • Perseverance
Good afternoon GNBVT families,
We hope this letter finds all safe, healthy and are enjoying the beginning of your summer. We wanted to send out an update regarding upcoming summer school, summer assignments and incoming freshman testing.
Summer School
We will be holding summer school this year. Summer school will be completely remote therefore requiring the student to have access to a computer, laptop or chromebook. Summer school will run from Monday, July 13th through Friday, August 7th. If you are required or recommended to take summer school you will receive an email by this Saturday, June 27th with the required and/or recommended courses and a link to the Google registration form. As a reminder, registration will close on Monday, July 6th. We urge you to check your inbox and spam
folders for this information accordingly. If you have any questions, please email: summer@gnbvt.edu.
Summer Assignments
Summer assignments will be emailed to students by 3:00 p.m. on Monday, July 6th. These assignments are in Literacy and mathematics. All students are expected to complete their summer assignments and are due on the first day of school.
Incoming Freshman Testing
Incoming freshman testing will be held the week of July 13th. A survey was sent out to all incoming freshman parents/guardians with a link to a survey regarding technology and ability to take the placement exam remotely. There are still many parents/guardians who have not yet responded. If you have not yet completed the survey, please do so as soon as possible using this link: Freshman Placement Exam – Technology.
In closing, we wanted to share with you that the district is planning for school in the Fall consistent with the Governor/Commissioner guidance released today. We understand that this has been a very challenging time for many and rest assured that we are doing everything possible to ensure a safe return to school.
Sincerely,

Greater New Bedford Regional Vocational Technical High School is committed to ensuring equal opportunities for all students. The school does not discriminate on the basis of race, color, national origin, sex, disability, religion, sexual orientation, gender identity, age, homelessness, immigration status or veteran status in its education programs and activities, including admission to or employment in such programs or activities.
James L. O'Brien, Superintendent-Director
Michael P. Watson, Academic Principal • Robert J. Watt, Vocational Technical Principal
Proudly Serving the Towns of Dartmouth and Fairhaven and the City of New Bedford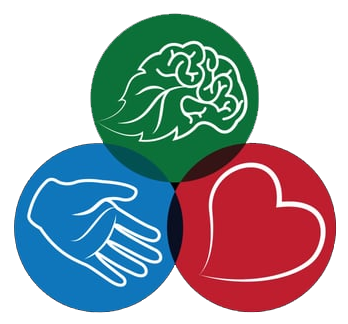 To translate to your preferred language, please use the google translation option on the top, black navigation bar.