The South Coast Conference, which includes Apponequet, Bourne, Case, Dighton-Rehoboth, Fairhaven, Greater New Bedford Voc-Tech, Old Rochester, Seekonk, Somerset-Berkley and Wareham High Schools, recognized the Top 5 students from each school.  These remarkable students reflect each of the National Honor Society's four pillars: service, character, scholarship and citizenship; and have made an incredible impact on their schools and community. 
Congratulations to each of our Greater New Bedford Vocational All-Stars! You all exemplify our core values of Preparation, Passion and Perseverance each and every day and we could not be more proud of you!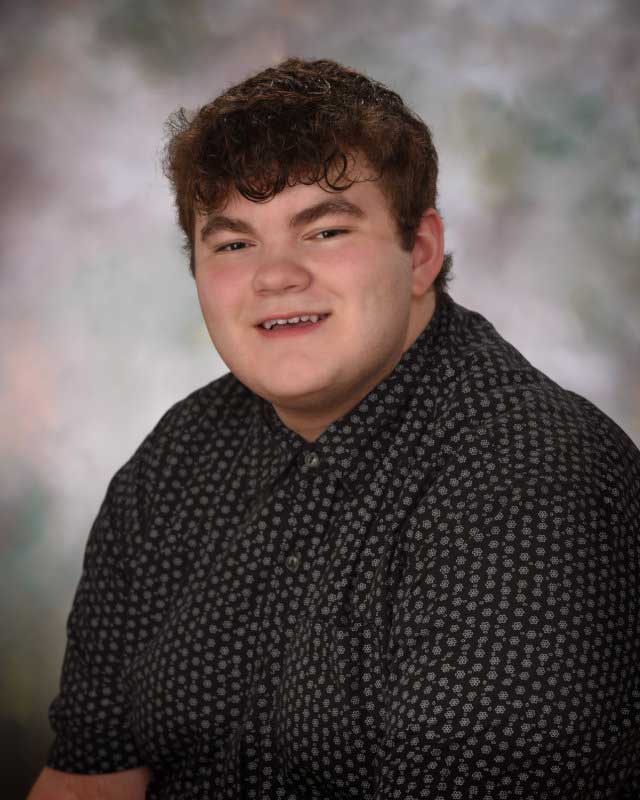 Our 2021 Valedictorian is Ethan Mouri. Ethan is an outstanding student graduating from our Programming & Web Design program with a 4.46 GPA. Ethan is a very kind young man.  He is able to collaborate effectively with his peers and teachers both in the classroom and outside. Ethan manages his time efficiently in order to meet deadlines in his classes and keep up with all of his many responsibilities both in our school and the community.
Ethan is the President of Student Council, Student Representative on The GNBVT School Committee, involved in Business Professionals of America and the Origami Club, GNBVT Student Mentor, and a cashier at Market Basket for 3 years.  He's also received many awards.  He received 2nd in State for Advanced Spreadsheet Applications Competition (BPA Junior Year), 2nd in State for Database Applications Competition  (BPA Junior Year), BPA State Merit Scholar (BPA Junior Year), 5 Bear Awards & Most Valuable Bear Award, 4th in State for Database Applications Competition (BPA Sophomore Year), and 5th in State for Fundamental Spreadsheet Applications Competition  (BPA Sophomore Year).
Ethan plans to major in Computer Science at Northeastern University.
Our 2021 Salutatorian is Jacob Tavares.  Jacob is an intelligent, respectful, dedicated and hardworking young man with a 4.44 GPA in our competitive Engineering program.  Jacob has formed a wonderful working rapport with his teachers and peers throughout his high school career.
His hard work has earned him numerous awards since he entered Greater New Bedford Voc-Tech. As a Freshman he received the Outstanding Student Award for ranking in the Top 6 in a class of over 560 freshmen.  In 2018 he participated and earned a gold medal in the SkillsUSA Fall State Leadership Conference. He has also been awarded the John and Abigail Adams scholarship, as well as the Chancellor's Scholarship based on merit from UMASS Dartmouth.  This year Jacob is competing in the SkillsUSA Precision Laser Imaging contest.
Jacob plans to attend UMASS Dartmouth in the fall, majoring in Computer Science.
Natalie Portal is a Medical Assisting senior with a 4.40 GPA who ranks 3rd in a class size of 500 students.  Natalie has co-op at Hawthorn Medical Associates where she works as a medical assistant in the Endocrine and Vascular Surgery departments.
She has received several awards for her accomplishments, such as the Walter J. Markam Award, the John & Abigail Adams Scholarship, Dean's List recognition, Renaissance academic Principal's List commendations, and the BEAR (Behavior, Effort, Attitude, Respect) citizenship award. She has participated in Girls Soccer, Skills USA Leadership team, and Skills USA Chapter Officer (2018 -Treasurer, 2019 – Secretary). 
Natalie will be attending the University of Massachusetts Dartmouth in the fall to study Nursing.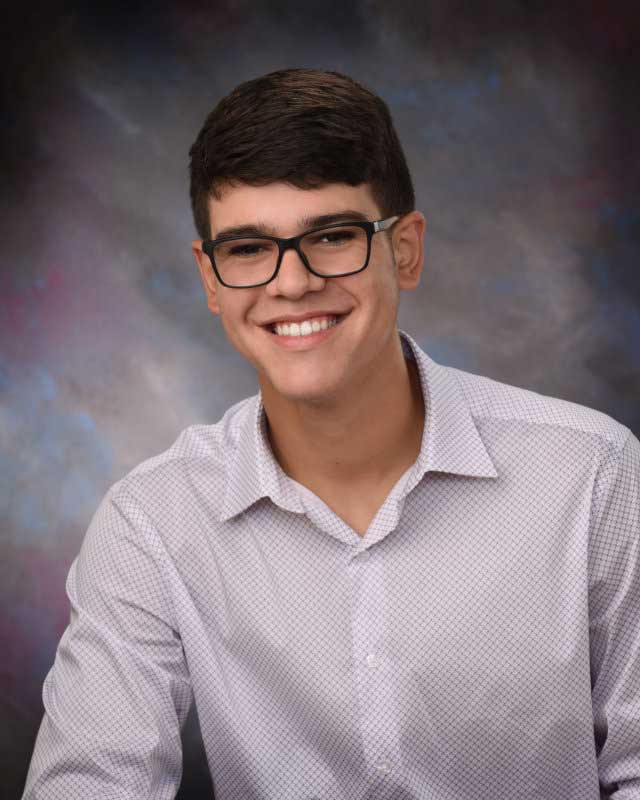 Shawn is motivated, responsible and focused on his academics with a 4.39 GPA and excels in our rigorous Electrical Technology Program. Shawn has performed exceptionally well overall in his academic classes, earning Principals' and Dean's List recognition, the John and Abigail Adams Scholarship, as well as receiving the MAVA Outstanding Vocational-Technical Student Award during his time at Greater New Bedford Regional Vocational Technical High School.
Shawn has also been a member of Student Government, the GNBVT Speech Club, and a valuable member of the Varsity Baseball Team.
Shawn is an active member in the community.  He volunteers for several organizations such as The Prince Henry Society where he delivers food to families in need, the New Bedford Half Marathon, Bible School, and the JDRF yearly walks and fundraisers.  Shawn is also employed as a teaching
assistant for the GNBVT Night School, as well as an Electrician's assistant.
Shawn will be attending Westfield State University with a major in secondary education and minor in physics.
Ruby Louro's GPA is a 4.39. She is currently ranked 5th in the graduating class of 2021. Ruby has been recognized for her dedication to academics by receiving several awards for her efforts and successes in the classroom. These awards include but are not limited to receiving the Bear Award four times, being placed on the Renaissance Principal's list, as well as winning a gold medal in Professional Speaking at the SkillsUSA state competition.
Over the past four years Ruby has spent a great deal of time training and teaching Taekwondo. Due to her dedication and practice Ruby obtained her black belt in Taekwondo this past March. Ruby works two part-time jobs, further demonstrating her responsibility and strong time management skills.  Ruby exemplifies what it is to be a well-rounded, high achieving, young woman.
Ruby plans to attend UMass Dartmouth in the fall where she will study graphic design.