Kylie Lourenco
Class of '24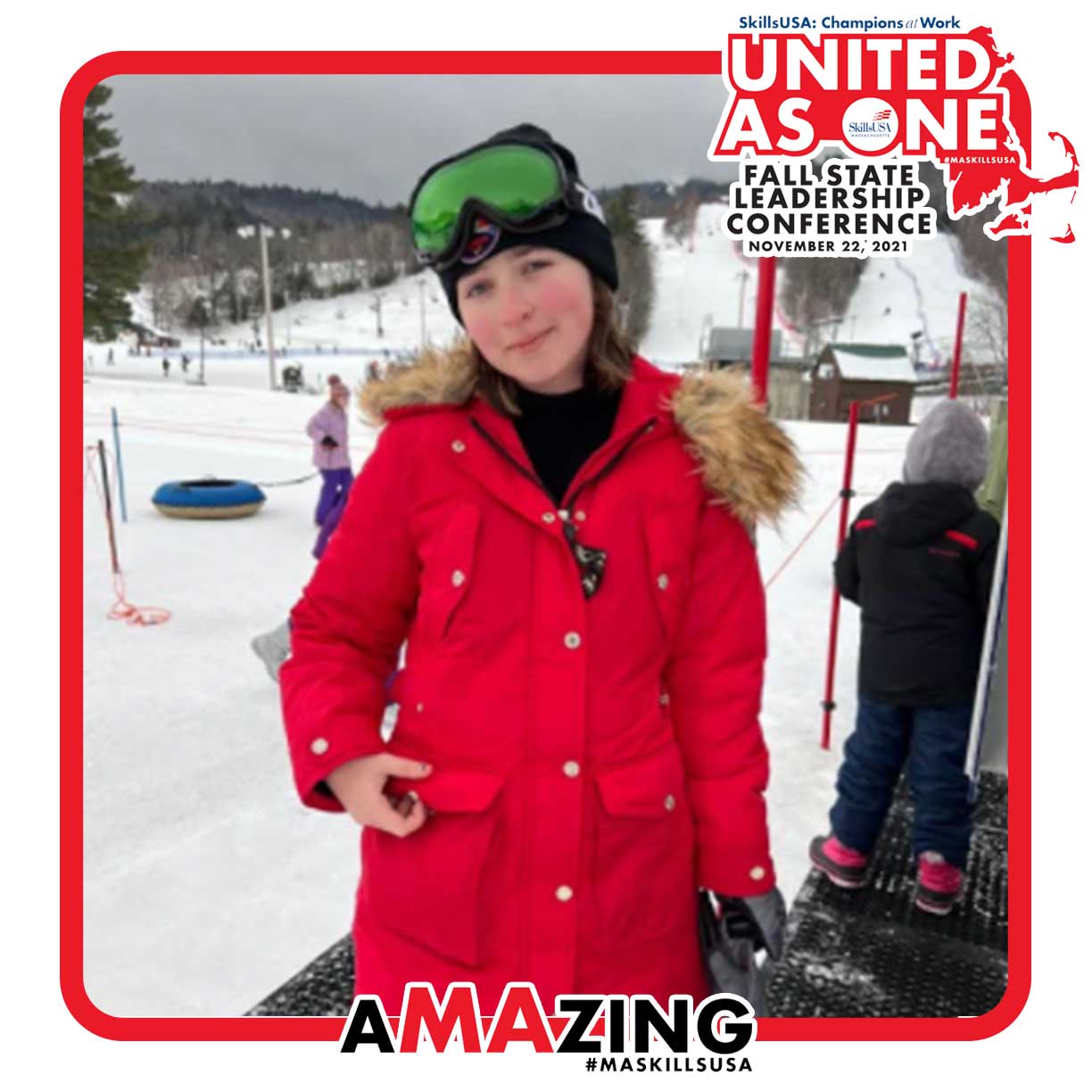 Future Plans: My short term goals circle around academic and shop achievements. I aim to learn as much as I can while maintaining a reasonable GPA. Along with that, going further in my SkillsUSA journey would be beneficial, and is a newer goal of mine. As for my long term goals, I wish to graduate high school with as much knowledge and experience as I can, bringing that with me to college. MIT would be the ideal college as I further my education, other considerations for universities being Stanford, Berkeley, or UMASS. Once receiving at least a bachelor's degree, I plan on pursuing a career in the Aerospace Engineering field. I wish to carry my skills over to the workforces in NASA or Space X, ultimately helping to innovate space exploration.
How you got started with SkillsUSA? I was first introduced to SkillsUSA from my freshman engineering teacher, Mr. Golembewski. Though I had interests in the program throughout the year, I never had many good opportunities to pursue those interests. My sophomore digital electronics teacher, Mr. Cabral, reintroduced the topic of SkillsUSA to my class only a few months ago. This sparked the interest of me, along with a few of my peers. One specific competition that stood out to my partner and I was the Robotics & Automation Technology contest. As we placed first in our district competition, we are now preparing ourselves to go further in the world of SkillsUSA.
What intrigues you most about SkillsUSA? I find it fascinating that SkillsUSA enables me to demonstrate my skills all the while improving upon them through friendly competition with my peers. Along with this, I'm able to broaden my experiences through the environments that I'm exposed to.