GREATER NEW BEDFORD REGIONAL VOCATIONAL TECHNICAL HIGH SCHOOL        
---
1121 Ashley Boulevard • New Bedford, MA • 02745-2496
Tel. 508-998-3321 •   Fax 508-995-7268 •  www.gnbvt.edu
Preparation • Passion • Perseverance
October 26, 2020
Good Afternoon GNB Students and Families,
The USDA extended the waiver that allows schools to serve FREE breakfast and lunch to ALL GNB students through 6/30/2021 or as long as funds stay available.
Greater New Bedford Regional Vocational Technical High School will begin to provide free breakfast and lunch meals to all students effective November 1, 2020.  The application for the Seamless Summer Option (SSO) has been approved for the start of school on November 2, 2020.  These nutritious and nourishing meals that GNB students will receive for free will support students both in and out of school.
What this means for GNB students:
GNB students will receive 1 healthy full component breakfast and 1 healthy full component lunch each school day at no cost.
Meals may be picked up for GNB students during their remote learning days here at GNB or at any other meal sites that are distributing meals.
The USDA has extended the free meal waiver through June 30, 2021 as long as funding is available.  Therefore, please continue to complete a household application to determine eligibility for free and reduced price meals if the district needs to move back to a paid program based on USDA funding.  Please visit https://www.myschoolapps.com to complete an another application.
If you have already been notified of your status (application or direct certification) through an email from school.lunch@gnbvt.edu you do not need to complete another application.
We also encourage families to apply for SNAP benefits.  SNAP provides monthly cash benefits (on an EBT card) to purchase groceries for eligible families.  To apply for SNAP, visit https://www.startwithsnap.org or call the Project Bread Food Source Hotline at 1-800-645-8333.
If students purchase additional items than the allotted free breakfast or lunch, payment will need to be made by the student.  For cash free transactions, families can establish an account with your student's ID number to put money on their account to scan their ID at checkout by using https://www.myschoolbucks.com
REMOTE MEALS
Meals will be available for pick up for remote GNB students twice a week.  The pick up times will be Tuesday and Thursday from 9am -10am at the front entrance of GNBRVTHS.  Meals will need to be ordered by Mondays at 9am for Tuesday pick up and by Wednesdays at 9am for Thursday pick up.  A staff member will ask for student information that will be provided at the time of ordering and will then provide the meals reserved.  Please visit https://www.gnbvt.edu for information on remote learning ordering.
Please reach out with any questions that you may have in regards to the program.
Thank you for your patience and understanding in this application process to provide the GNB students with the nutritious and nourishing meals to support them during their hybrid learning.
Thank you,
Pamela Stuart,
School Business Administrator
Proudly Serving the Towns of Dartmouth and Fairhaven and the City of New Bedford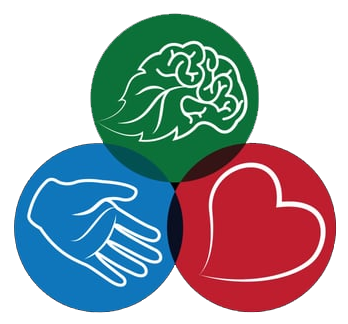 To download the information click below on the appropriate button for the version with the language of your preference.  If your preferred language is not translated below, then please use the google translation option on the top, black navigation bar.