GREATER NEW BEDFORD REGIONAL VOCATIONAL TECHNICAL HIGH SCHOOL        
---
1121 Ashley Boulevard • New Bedford, MA • 02745-2496
Tel. 508-998-3321 •   Fax 508-995-7268 •  www.gnbvt.edu
Preparation • Passion • Perseverance
September 14, 2020
As we prepare for the beginning of the next school year on Wednesday, September 16, 2020, we know there are feelings of anxiety and stress for parents, students, teachers, and administrators. This is certainly a challenging time for all of us. We will begin the school year with Phase I of our Hybrid reopening plan this week and continue to monitor public health data and consult with the local board of health as updated health data is released.  
This newsletter will try and convey the answers to the many questions and challenges before all of us. Please know it will not be perfect – and we will continue to communicate with all of you weekly and as often as we can to make sure the 2020-2021 school year is a success for our students. We are also including the district school calendar and shop/academic cycle rotation calendar at the conclusion of this newsletter for students.  
Reopening School: Orientation 
On Monday, September 14th, at 6:00 p.m., the school will host its second school wide reopening orientation. The link was sent to all families yesterday and it is also Live on YouTube (GNBVTHS).
There will also be two orientations held for Freshman parents on Tuesday, September 15th, by Dr. Larkin and Mr. Pimentel at 10:00 a.m. and 6:00 p.m. The link to those sessions is provided on YouTube (GNBVTHS).
District Expectations
District Expectations for students participating both in-person and remotely can be found here: District Expectations SY 2020-2021. Please carefully review this document. The school will be working diligently to ensure the safety of all during the reopening of school.
Chromebook Distribution
We are grateful to all families for completing the reopening surveys sent over the summer. Some families/students indicated their student's need for technological support in order to participate during remote school days. Chromebook/hotspot distribution is scheduled for Monday, September 14th and Tuesday September 15th between 9:00 a.m.- 11:00 a.m. by drive-through. 
Summer Assignments
We understand that some students have not been able to complete their mandatory summer assignments due to a lack of technology, student was a late acceptance to GNBVT or other extenuating circumstances. These assignments count for 5% of their Trimester 1 grade. If your student has not been able to complete their mandatory summer assignments, please have your student contact their respective teacher to discuss ways to complete their summer assignments during the first few weeks of school. 
Grades 9 & 11- contact your math and history teacher 
Grades 10 & 12- contact your math and ELA teacher
Bus Routes
The capacity of students riding the bus to school has been impacted by the Covid-19 pandemic. The bus company has completed its routes and those bus routes will be communicated today to all families via school messenger and is posted to the school website. We understand that this poses issues for families as well and remain committed and prepared to discuss with all parents as necessary.
Health and Safety
We are asking our students to stay home if they are ill. This will help to minimize the incident rates of the common cold, flu and COVID-19. If your student is experiencing any of the following, please keep them home and inform the GNBVT Nurses Office at Ext. 204 or 205:
Fever 100 and over or chills/shaking chills

Headache

when in combination w/other symptoms

Cough (not due to other known cause, such as chronic cough)

Muscle aches or body aches

Nausea, vomiting, diarrhea

New loss of smell or taste

Fatigue

when in combination w/other symptoms

Nasal congestion/runny nose (not due to other known causes/allergies)

when in combination w/other symptoms
For the 2020-2021 school year, the Massachusetts Department of Public Health is requiring proof of meningococcal vaccination for students entering Grade 11. According to this new regulation, all students should receive a booster on or after their 16th birthday. We ask that you provide proof of this immunization by submitting an updated immunization record prior to returning to school in the fall or once your child has turned 16 years old (during the school year).  Please submit the required proof by attention to the school nurse. Secondly, The Department of Elementary and Secondary Education released guidance with schools and the public from the Executive Office of Health and Human Services in the last week regarding the flu vaccine requirement. All students in Massachusetts are expected to have the flu vaccine by December 31, 2020. Please provide documentation from your child's physician to the school nurse by the deadline. We thank you in advance for helping us maintain compliance with these new Department of Public Health mandates.
Parent/Guardian Visits to GNBVT
Due to the enhanced safety and wellness measures we have put into place, we ask parents/guardians to first use email and phone calls to communicate with our staff. If a meeting is needed, our staff will set-up a virtual meeting with you. At this time, we will not be allowing parents/guardians into the school, unless it is an emergency. Please note you will not be granted access to the school if you do not have a scheduled appointment with staff prior. 
School Breakfast and Lunch Program
Finally, families should note that if finances have been impacted by the current COVID-19 healthcare crisis, you do have the ability to apply for assistance (SNAP) through the State of Massachusetts. Please visit https://dtaconnect.eohhs.mass.gov/ to apply for SNAP benefits or https://www.myschoolapps.com to complete the application for free or reduced pricing of school provided breakfast and lunches. If you have already been notified of your status from direct certification, an application does not need to be completed.
For cash-free transactions, families can establish an account with your student's ID number to put money on their account to scan their ID at checkout by using www.myschoolbucks.com
Please remember that we are here to assist you and your child in their education. We look forward to welcoming back our students both in the hybrid and remote environments. 
Sincerely,
Michael Watson, Academic Principal and Robert Watt, CVTE Principal
Greater New Bedford Regional Vocational Technical High School is committed to ensuring equal opportunities for all students. The school does not discriminate on the basis of race, color, national origin, sex, disability, religion, sexual orientation, gender identity, age, homelessness, immigration status or veteran status in its education programs and activities, including admission to or employment in such programs or activities.
James L. O'Brien, Superintendent-Director
Michael P. Watson, Academic Principal • Robert J. Watt, Vocational Technical Principal
Proudly Serving the Towns of Dartmouth and Fairhaven and the City of New Bedford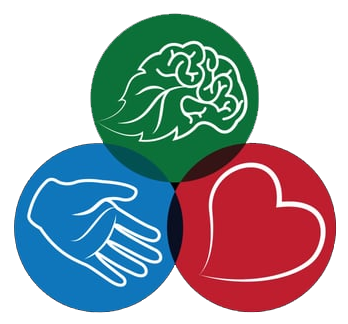 To download the information click below on the appropriate button for the version with the language of your preference.  If your preferred language is not translated below, then please use the google translation option on the top, black navigation bar.