GREATER NEW BEDFORD REGIONAL VOCATIONAL TECHNICAL HIGH SCHOOL        
---
1121 Ashley Boulevard • New Bedford, MA • 02745-2496
Tel. 508-998-3321 •   Fax 508-995-7268 •  www.gnbvt.edu
Preparation • Passion • Perseverance
September 1, 2020
Good afternoon GNBVT families,
First, we would like to thank all GNBVT families for completing the district surveys and providing the necessary information about returning to school for the upcoming school year. This has certainly been a challenging, stressful, and difficult time for all of us. We hope you are all doing well in truly unprecedented times.
Expectations for remote learning will be very different this school year as the Department of Elementary and Secondary Education has established clear guidelines for conducting live classes where students are expected to both attend and participate as if the class was being held on site. As you are likely aware, Greater New Bedford Voc-Tech will be reopening under its Phase I  Hybrid Learning Plan which includes both in-person and remote learning for all students to start the school year. You should have received a copy of the full reopening plan earlier this month.
What does the Hybrid Learning Plan mean during Phase I? 
Students in grades 9, 10, 11 & 12 who are on the academic cycle will take their classes remotely/from home. They will be expected to attend live online classes, with their video/audio on, using the schedule outlined in the Reopening Plan. Students in grade 9 who are on the shop cycle will report to school for in-person learning for all six days of the cycle. Students in grades 10, 11 & 12 who are on the shop cycle will report to school for in-person learning 3 out of the 6-day cycle with the remainder 3 days learning shop remotely/from home according to their assigned GREEN or GOLD cohort.
What if I chose a full remote option for my student on the reopening survey?
Those parents/guardians who chose for their student to not return to the building will be contacted by an Administrator this week with details of how full remote learning will work and the agreement which we will need completed. Families choosing a remote learning experience for their students must remain remote learners through at least January, 2021.
What is a cohort?
A cohort is the group in which your student is assigned to. For this year, we have two cohorts – GREEN & GOLD.  The cohorts are necessary to ensure adequate social distancing during different phases of our school reopening plan.
When does the school year begin for students?
Wednesday, September 16th for all grades. All Freshman/grade 9 students in shop and the GREEN cohort of sophomores/grade 10, juniors/grade 11, and seniors/grade 12 will report in-person to school on September 16th.  All GOLD cohort students and all academic classes will begin learning remotely/from home on September 16th.
How do I know what cohort my child is placed in?
Schedules will be released by tomorrow and will be posted to your student's Aspen portal. The schedule notes which cohort the student is placed in. Hard copies of schedules for students in grade 9 will be distributed during Freshman orientation. Students in grades 10, 11 and 12 will receive a hard copy on their first day of shop.
What time does school start?
The school day remains 7:30 a.m. to 2:31 p.m.
What does Phase II entail?
The district would consider potentially moving to Phase II of its reopening plan after Columbus Day, when all students would participate in-person for their shop and complete their academic schedule remotely/from home.  This can only occur IF public health data supports the decision at that time. Information on shifting to Phase II would be provided in early October.
Will attendance be taken?
Yes. Attendance will be taken for every class block/shop both remotely and when in the building. Students are expected to be present for all classes.
What if my student is having issues with their Aspen portal account?
Please email aspen@gnbvt.edu with your student's first and last name, ID# and the issue you are having. A member of our IT team will respond to you.
What if my student has not started their summer assignments and does not know how to login?
Please email summer@gnbvt.edu with your student's first and last name, ID# and the issue you are having. Someone will respond to you as soon as they have an answer for you.
What if my student has not started their summer assignments and does not know how to login?
Please email summer@gnbvt.edu with your student's first and last name, ID# and the issue you are having. Someone will respond to you as soon as they have an answer for you.
I received a call about a survey to complete regarding the reopening of schools. I did not receive the survey. How can I complete this?
You may complete it using the following link: Reopening Survey Link. If you have already submitted your response, please do not submit another response. If you have any questions or require the survey in Spanish or Portuguese, please email: reopening@gnbvt.edu. 
Will there be Freshman Orientation this year?
Yes. Freshman orientation will be held in-person during the week of September 8th through 11th. Students will only be permitted into the Auditorium. They will be socially distanced and must wear masks at all times while on campus. Q&A Parent Sessions will be held with the Dean of Freshmen, Director of Guidance, and Freshman Guidance Counselors on Tuesday- September 15th at 10:00 a.m. and 6:00 p.m. A link to this virtual session will be sent to all Freshman parents/guardians on Monday- September 14th.
Will there be an informational session for students/parents of grades 10, 11 & 12 students about the reopening plan?
Yes. There will be informational sessions on Thursday, September 10th at 6:00 p.m. and Monday, September 14th at 6:00 p.m. Both sessions will be live-streamed via WebEx. The link to join the sessions will be shared with families the week of September 8th.
I have been hearing about student's requiring flu vaccines. Is this true for my student?
The Department of Elementary and Secondary Education released guidance with schools and the public from the Executive Office of Health and Human Services in the last week regarding the flu vaccine requirement. All students in Massachusetts are expected to have the flu vaccine by December 31, 2020. Please provide documentation from your child's physician to the school nurse by the deadline.
For the 2020-2021 school year, the Massachusetts Department of Public Health is requiring proof of meningococcal vaccination for students entering Grade 11. According to this new regulation, all students should receive a booster on or after their 16thbirthday. We ask that you provide proof of this immunization by submitting an updated immunization record prior to returning to school in the fall or once your child has turned 16 years old (during the school year).  Please submit the required proof by attention to the school nurse. We thank you in advance for helping us maintain compliance with these new Department of Public Health mandates.
Finally, families should note that if finances have been impacted bythe current COVID-19 healthcare crisis, you do have the ability to apply for assistance (SNAP) through the State of Massachusetts. Please visit https://dtaconnect.eohhs.mass.gov/ to apply for SNAP benefits or https://www.myschoolapps.com to complete the application for free or reduced pricing of school provided breakfast and lunches.
Please remember that we are here to assist you and your child in their education. We wish you a healthy and safe rest of your summer and know we are thinking about all of our GNBVT students and their families as we prepare to reopen the school year in the next two weeks. 
Michael Watson, Academic Principal, and Robert Watt, CVTE Principal
Greater New Bedford Regional Vocational Technical High School is committed to ensuring equal opportunities for all students. The school does not discriminate on the basis of race, color, national origin, sex, disability, religion, sexual orientation, gender identity, age, homelessness, immigration status or veteran status in its education programs and activities, including admission to or employment in such programs or activities.
James L. O'Brien, Superintendent-Director
Michael P. Watson, Academic Principal • Robert J. Watt, Vocational Technical Principal
Pamela Stuart, School Business Manager
Proudly Serving the Towns of Dartmouth and Fairhaven and the City of New Bedford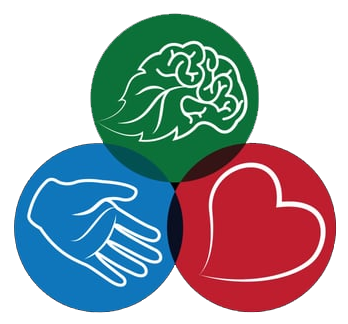 To download the information click below on the appropriate button for the version with the language of your preference.  If your preferred language is not translated below, then please use the google translation option on the top, black navigation bar.