GREATER NEW BEDFORD REGIONAL VOCATIONAL TECHNICAL HIGH SCHOOL        
---
1121 Ashley Boulevard • New Bedford, MA • 02745-2496
Tel. 508-998-3321 •   Fax 508-995-7268 •  www.gnbvt.edu
Preparation • Passion • Perseverance
October 5, 2020
Good afternoon GNBVT families,
As we begin another week, we would like to compliment all students and families for their hard work – both in following all safety protocols at school as well as adjusting to a learning format that looks very different from past educational experiences.
A reminder that the school day begins at 7:30 a.m. and ends at 2:31 p.m.
Students on Campus this Week (October 5th – October 9th)
Cycle 3 Continues October 5th – October 9th
All Division 2 Freshmen students report for their CVTE exploratory program every day this week.
All Division 2 GREEN Cohort sophomores, juniors and seniors complete their in-person CVTE rotation for cycle 3, on Monday, October 5th and Tuesday, October 6th and will complete their remote assignments from their CVTE shop area through Friday, October 9th. GOLD Cohort sophomores, juniors and seniors complete remote CVTE assignments for cycle 3 on Monday, October 5th and Tuesday, October 6th and report for in-person CVTE instruction Wednesday, October 7th through Friday, October 9th.
All Division 1 students will be in academics and have all classes completed remotely.
School Forms & Informational Items
All school forms have been uploaded into the Aspen portal this year. Completing these forms should be done by Monday, October 12th. Please use the following link to access the instructions on how to do this.
You may see all those BACK TO SCHOOL forms and a link to SCHOOL YEAR INFORMATION (Student Handbook) and Instructions for the Parent Permission Forms:
MCAS
The Department of Elementary and Secondary Education (DESE) has released preliminary instructions to districts regarding the MCAS assessments for this school year.  As you know, this year's junior class (Class of 2022) did not take the assessments last year due to the Covid-19 pandemic.  DESE expects all junior students to take the assessments during this school year.  We are currently in the planning stages for administering these assessments consistent with all DESE guidelines.  Academic support preparation sessions will be offered to students in advance of these assessments and will be communicated in the coming weeks.  Parents/Guardians are encouraged to have their students participate in these sessions to ensure they meet the DESE competency determination. 
As you likely know, achieving a passing score on the MCAS assessment is a statewide graduation requirement.  
All sophomores (Class of 2023) will take the MCAS assessments in May, 2021. 
Masks with Exhalation Valves/Vents
Guidance from the Centers for Disease Control (CDC) on masks has advised schools that masks with exhalation valves or vents are not acceptable for school use.

Guidance Information
Guidance Counselors will be providing students and families with important grade-level information regarding Exploratory, promotion/graduation requirements, credit reports, failure reports, post-secondary planning, financial aid information (FAFSA), scholarships and other upcoming events. via email and the counselors' Google classrooms. Please use the GNBVT Guidance Office College Resources Google Classroom to access information specific to the college application process. https://classroom.google.com/u/0/c/MTYzMTM4Nzc2MTk1  Log-in Code: tgjaddz
PSATS
Due to Covid-19 GNBVT will not be administering PSATs during the 2020-2021 school year. Please visit

www.collegeboard.com

for FREE SAT practice tests.
SATS
Many, if not most, colleges and universities are waiving the SATs requirements for the Class of 2021 due to the impact Covid-19 has had on test administration. Please check the College Board for scheduled test dates in Massachusetts AND also cancellations as many of the October test dates have been cancelled.  Upcoming SAT test dates are: November 7, December 5, March 13, May 8, and June 5. Check the College Board for actual test sites. Please contact your Guidance Counselor to determine if you qualify for a SAT payment waiver.
TRIMESTER 1 PROGRESS REPORTS
Progress reports will be posted to the Aspen portal on

Wednesday- October 28th, 2020.
NATIONAL HONOR SOCIETY
Invitations for the GNBVT National Honor Society will be sent to juniors and seniors with a cumulative GPA of 3.6 or higher via US mail on October 9th (Current members do not need to reapply). Please return the required information to Dr. Larkin by the deadline (November 1st) in order to be considered by the NHS Advisory Council. Please email Dr. Larkin with any questions you may have at

heather.larkin@gnbvt.edu.



IMPORTANT REMINDERS FROM PREVIOUS NEWSLETTER.
IMPORTANT REMINDER:
Students are reminded that their camera and microphone must be on during remote sessions, complete all assignments, check emails from teachers for attendance requirements during support sessions, and request any support they need to meet with success in all of their classes. Students are expected to be present for the entire class periods. We know this is challenging for all and we are here to help!
We must remind students given circumstances that have already appeared in other districts, that we will strictly prohibit screenshots, pictures and/or any audio or video recording of any teachers and/or classmates. It is illegal in Massachusetts to record another person through any medium without their consent. Recordings, as well as any other form of online bullying or harassment will be handled as a discipline matter and may result in suspension, expulsion and could include police involvement.
Students are reminded of the District Expectations SY 2020-2012, and are thanked for their efforts during the first days of school.
Student Support Sessions during Remote Academics
Students may be required to attend the asynchronous (independent support sessions in the afternoons during their remote academic days.  Mandated attendance is at the discretion of teachers.  Teachers are monitoring student progress towards learning objectives and identifying students who are struggling with grade level concepts/ not submitting assignments that meet competency standards.   Those students will be required to attend sessions and will receive notifications to their school emails.  Parents/Guardians should be regularly checking the Aspen portal for updated grades and can also email teachers requesting support for their child(ren) should concerns exist.
Health and Safety

We are asking our students to stay home if they are ill. This will help to minimize the incident rates of the common cold, flu and COVID-19. If your student is experiencing any of the following, please keep them home and inform the GNBVT Nurses Office at Ext. 204 or 205:
Fever 100 and over or chills/shaking chills

Headache

when in combination w/other symptoms

Cough (not due to other known cause, such as chronic cough)

Muscle aches or body aches

Nausea, vomiting, diarrhea

New loss of smell or taste

Fatigue

when in combination w/other symptoms

Nasal congestion/runny nose (not due to other known causes/allergies)

when in combination w/other symptoms
If your child is exhibiting any of the above symptoms please keep your child home and call your physician. You will be required to provide medical documentation upon the return to school.
Your student may return to school when the following are true:
Your medical provider has determined a different illness then COVID-19 and cleared student to return (medical note must be provided to school), OR
Your student has negative test results for COVID-19, no symptoms AND a note from their medical provider
PLEASE NOTE: If you should be notified that you are COVID positive or have been a close contact of a COVID positive individual please contact your physician and notify the school nurse promptly. Our School Nurses will work with you to determine dates if it is appropriate for a student to return to school.
EpiPen: If your student has a Life-Threatening Allergy and requires an EpiPen please notify the nurse if you have not received paperwork to complete. Students may bring in their EpiPen's to school and provide one to the nurse and the other to be kept in their backpack.
Over the Counter Medications can be brought to school in a sealed bottle along with a Medical Doctor's order. You will need to sign a Parental Consent form (from the school nurse) and return it to the nurse.
Inhalers: Students may bring their inhaler to school and keep it in their backpack. Parents/guardians need to obtain a medication order as well as sign a Parental Consent Form and provide to the nurse.
Updated Physicals: We ask that you provide a recent physical if you have not provided to the school nurse. Please include an immunization record of recent/future vaccines administered for this school year.
Locked Drop Box: There is a locked drop box for any student who wishes to drop off paperwork not requiring the immediate attention of the nurse.
Meningococcal Vaccination: For the 2020-2021 school year, the Massachusetts Department of Public Health is requiring proof of meningococcal vaccination for students entering Grade 11. According to this new regulation, all students should receive a booster on or after their 16th birthday. We ask that you provide proof of this immunization by submitting an updated immunization record prior to returning to school in the fall or once your child has turned 16 years old (during the school year). Please submit the required proof by attention to the school nurse.
FLU Vaccination: All students in Massachusetts are expected to have the flu vaccine by December 31, 2020. Please provide documentation from your child's physician to the school nurse by the deadline. We thank you in advance for helping us maintain compliance with these new Department of Public Health mandates.
Student Travel to High Risk States: All students and families are reminded that travel outside of Massachusetts to states deemed "High Risk" by the Commonwealth of Massachusetts requires a 14-day quarantine or negative COVID-19 test that was administered up to 72-hours prior to your arrival to Massachusetts. Proof of COVID-19 test results must be provided to the school's Attendance Office.
Parent/Guardian Visits to GNBVT
Due to the enhanced safety and wellness measures we have put into place, we ask parents/guardians to first use email and phone calls to communicate with our staff. If a meeting is needed, our staff will set-up a virtual meeting with you. At this time, we will not be allowing parents/guardians into the school, unless it is an emergency. Please note you will not be granted access to the school if you do not have a scheduled appointment with staff prior. 
Technology
Any student in need of a Chromebook or Hotspot should call (508) 998-3321 ext. 383. Please email aspen@gnbvt.edu for ASPEN related issues only. If a student is unable to login to a Chromebook/Google or needs a password reset, please email technology@gnbvt.edu or call (508) 998-3321 ext. 383. If leaving a voicemail, please be sure to include your student's name, ID and reason for calling.
Possip Parent Survey
A reminder to all parents that the district will be sending out a bi-weekly survey, on Fridays from Possip as a means to engage in productive, meaningful two-way communication with families. Please take a minute to complete the survey. The administration will answer the most frequently asked questions each week and try to address the concerns of all GNBVT stakeholders. Please tell us what we're doing well and how we can improve!
School Breakfast and Lunch Program
Finally, families should note that if finances have been impacted by the current COVID-19 healthcare crisis, you do have the ability to apply for assistance (SNAP) through the State of Massachusetts. Please visit https://dtaconnect.eohhs.mass.gov/ to apply for SNAP benefits or https://www.myschoolapps.com to complete the application for free or reduced pricing of school provided breakfast and lunches. If you have already been notified of your status from direct certification, an application does not need to be completed.
For cash-free transactions, families can establish an account with your student's ID number to put money on their account to scan their ID at checkout by using www.myschoolbucks.com
We are here to help educate your child and support him/her throughout this challenging time! Please let us know how we can help. 
Sincerely,
Michael Watson, Academic Principal and Robert Watt, CVTE Principal
Vocational/Technical Remote Learning Days
Time/Day of Cycle
Day 1 
Day 2 
Day 3 
Day 4
Day 5
Day 6 
7:30 a.m.- 8:30 a.m.
Student Check-in*
Student Check-in*
Student Check-in*
Student Check-in*
Student Check-in*
Student Check-in*
8:30 a.m.- 9:30 a.m.
Shop Assignment
Shop Assignment

Shop

Assignment

Shop Assignment
Shop Assignment
Shop Assignment
9:45 a.m.- 10:45 a.m.
Shop Assignment
Shop Assignment

Shop

Assignment

Shop Assignment
Shop Assignment
Shop Assignment
11:00 a.m.- 12:00 p.m.
Shop Assignment
Shop Assignment
Shop Assignment
Shop Assignment
Shop Assignment
Shop Assignment
12:00 p.m.- 12:30 p.m.

Lunch

(times may vary)

Lunch

(times may vary)

Lunch

(times may vary)

Lunch

(times may vary)

Lunch

(times may vary)

Lunch

(times may vary)

12:30 p.m.- 1:00 p.m.
Student Check-in*
Student Check-in*
Student Check-in*
Student Check-in*
Student Check-in*
Student Check-in*
1:00 p.m.- 1:30 p.m.
Shop Assignment
Shop Assignment

Shop

Assignment

Shop Assignment
Shop Assignment
Shop Assignment
1:30 p.m.- 2:00 p.m.
Student Check-in*
Student Check-in*
Student Check-in*
Student Check-in*
Student Check-in*
Student Check-in*
2:00 p.m.- 2:31 p.m.
Shop Assignment
Shop Assignment

Shop

Assignment

Shop Assignment
Shop Assignment
Shop Assignment
2:31 p.m.- 3:00 p.m.
Extra Help for Green and Gold Cohort
Extra Help for Green and Gold Cohort
Extra Help for Green and Gold Cohort
Extra Help for Green and Gold Cohort
Extra Help for Green and Gold Cohort
Extra Help for Green and Gold Cohort
Greater New Bedford Regional Vocational Technical High School is committed to ensuring equal opportunities for all students. The school does not discriminate on the basis of race, color, national origin, sex, disability, religion, sexual orientation, gender identity, age, homelessness, immigration status or veteran status in its education programs and activities, including admission to or employment in such programs or activities.
James L. O'Brien, Superintendent-Director
Michael P. Watson, Academic Principal • Robert J. Watt, Vocational Technical Principal
Proudly Serving the Towns of Dartmouth and Fairhaven and the City of New Bedford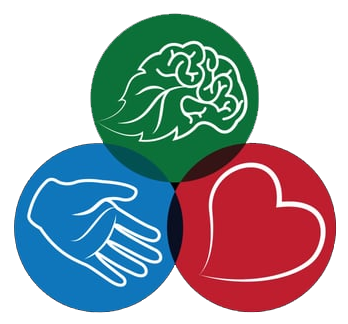 To download the information click below on the appropriate button for the version with the language of your preference.  If your preferred language is not translated below, then please use the google translation option on the top, black navigation bar.