GREATER NEW BEDFORD REGIONAL VOCATIONAL TECHNICAL HIGH SCHOOL        
---
1121 Ashley Boulevard • New Bedford, MA • 02745-2496
Tel. 508-998-3321 •   Fax 508-995-7268 •  www.gnbvt.edu
Preparation • Passion • Perseverance
May 18, 2020
Good Afternoon GNBVT families,
We hope this letter finds all safe and healthy. We also wanted to thank all parents and students for their continued efforts throughout this unprecedented time. All assignments are posted by Monday mornings for the entire week and students should continue to follow the schedule. As we have mentioned, school remains in session through June 16, 2020
Seniors- Class of 2020
First, this will be the last week of "New" Senior Assignments (May 18th-May 22nd). Seniors will have the ability to complete or makeup any missing assignments during the week of May 26th-29th. All seniors should ensure they have completed all assignments from the remote learning weeks. These assignments will constitute Trimester 3 grades. Teachers will be submitting grades on Friday, June 5th.  
Secondly, we are in the final stages of planning for Senior Students to retrieve all items that were left in school when the closure began in March. The Assistant Principals, Security Team, and the Maintenance/Custodial staff will be cleaning out senior student lockers next week (May 26th– May 29th) and working collaboratively with other administrative departments to put together items for seniors that will include all belongings, caps/gowns, medical records, cumulative records and senior gifts from the school. Seniors will also need to return any borrowed Chromebooks, library books, calculators, calculator cables and textbooks that are at home prior to receiving these items. Yearbook distribution information to follow. A schedule will be sent in the next two weeks regarding pick-up dates/times which will occur during the week of June 8th– June 12th. Information for underclassman will be sent in the coming weeks.  
Trimester 3 Class Assignments for ALL Students/Promotion and Credit Recovery Information
Today we begin the 7th week of our remote Trimester 3 learning plan. Students are reminded that all assignments will be scored using the school wide grading rubric distributed in early April. Our education plan recognizes both the hardships that families may be facing today due to the COVID-19 pandemic and the reality that students are attentive to the critical skills and knowledge needed for the next grade level. Please take some time to review your child's progress report for Trimester 3 to ensure they are on track for promotion/graduation. Information on credit recovery options for students who do not meet grade level requirements for promotion by the end of the year will be forthcoming in the next few weeks. Students should know there is still another month of school left this year and time to complete assignments to improve their Trimester 3 grades. Parents please know that we will issue a second progress report to all students on May 28th. Please reach out to your student's teacher or guidance counselor if you have any questions or concerns.  
Benefits/Assistance Available
Finally, families should note that if finances have been impacted by the current COVID-19 healthcare crisis, you do have the ability to apply for assistance (SNAP) through the State of Massachusetts. Please visit https://dtaconnect.eohhs.mass.gov/ to apply for SNAP benefits or https://www.myschoolapps.com to complete the application for free or reduced pricing of school provided breakfast and lunches.
Please remember that we are here to assist you. All teachers are available during the workday and will be all available specifically from 2:00 p.m.- 3:00 p.m. daily to provide more immediate assistance via email. If you have any questions, please contact a member of our team. Best wishes to you all, remain safe, and know we are thinking about all of our GNBVT students and their families. 
Sincerely,

Greater New Bedford Regional Vocational Technical High School is committed to ensuring equal opportunities for all students. The school does not discriminate on the basis of race, color, national origin, sex, disability, religion, sexual orientation, gender identity, age, homelessness, immigration status or veteran status in its education programs and activities, including admission to or employment in such programs or activities.
James L. O'Brien, Superintendent-Director
Michael P. Watson, Academic Principal • Robert J. Watt, Vocational Technical Principal
Proudly Serving the Towns of Dartmouth and Fairhaven and the City of New Bedford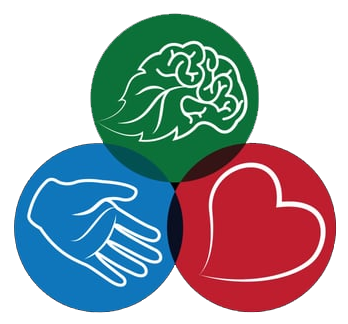 To download the information click below on the appropriate button for the version with the language of your preference.  If your preferred language is not translated below, then please use the google translation option on the top, black navigation bar.