Story by: Jhona Coombs, ME Technology, with contributions by Sasha Walley, ME Technology
Photo by: Sasha Walley, ME Technology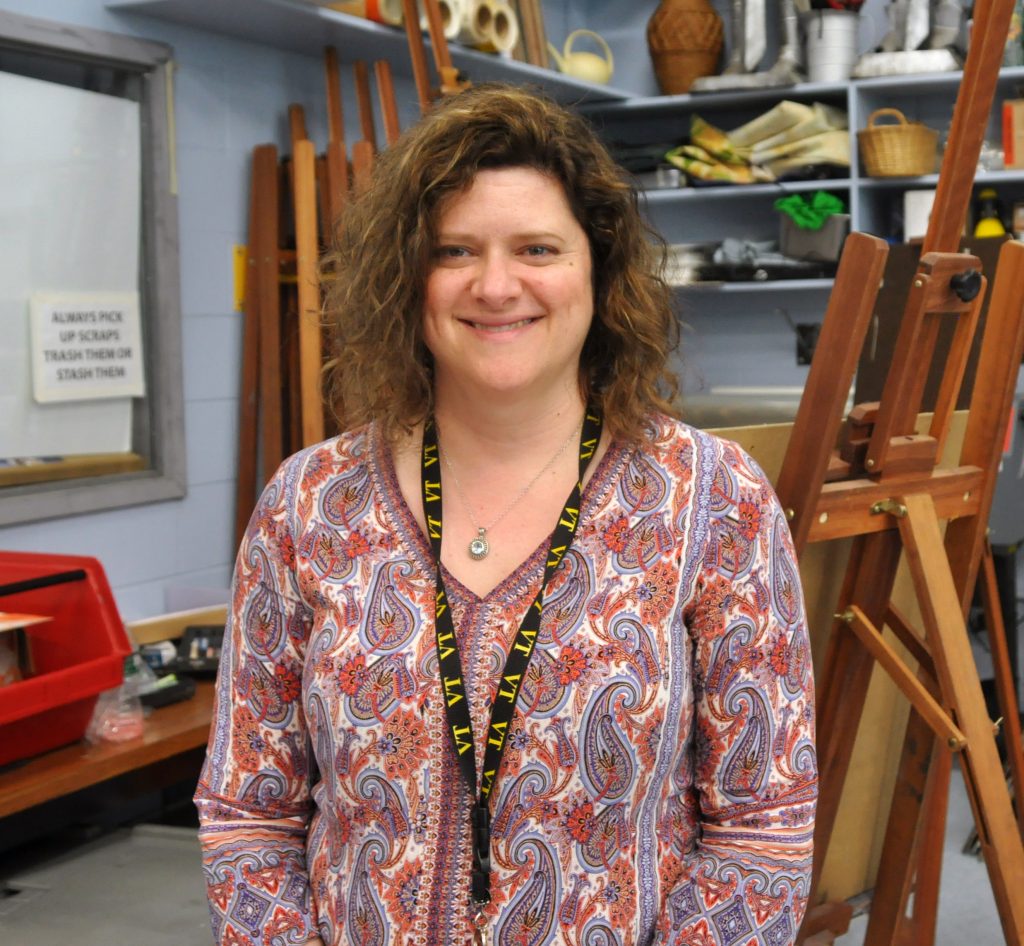 The Massachusetts Vocational Association New Teacher Award is given to a new teacher that exemplifies excellence in teaching in the Career & Technical Education setting. Thanks to the nomination from Mr. Steven Walker, Academy D Administrator, Ms. Laurie Hipolito was chosen as the winner of the 2019 MVA New Teacher Award.
According to Mr. Walker, Ms. Hipolito was noticed for her passion and unselfish devotion to her students and her program.   He said that her dedication and perseverance as a whole has improved the Visual Design program, as well as the culture of GNBRVTHS.  While she is passionate about her work, she is dedicated to providing her students with a safe environment where they can discover their talents and openly express themselves artistically.  Ms. Hipolito strives to provide her students with the best education possible by inspiring her creative students with opportunities to display their work in extremely respectable locations like museums, colleges, and national competitions.
With a curriculum of illustration, graphic design, marketing, sketching, painting, video & motion graphics, and web design, Ms. Hipolito works always influence growth in her Visual Design and Communications students, as well as her related classes for the Painting and Design shop. As Ms. Hipolito completes her third year as a teacher, she is respected and loved by her students because she's kind, caring, and brings a fun approach to her classroom.  The impact she has made in the school is phenomenal. We cannot congratulate her enough on her gracious accomplishment of being recognized by the MVA for her exemplary actions in this school.