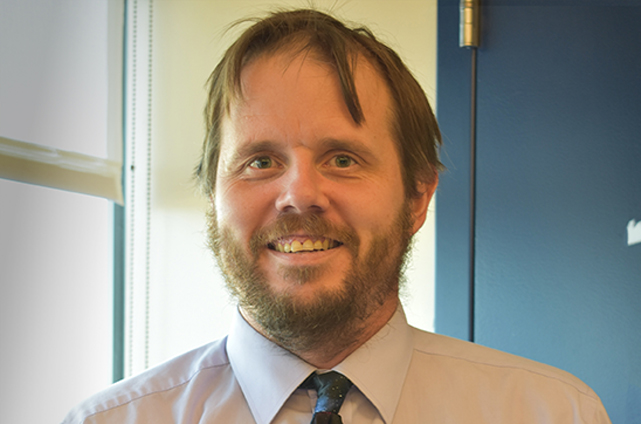 The best thing about teaching is
having fun and keeping things light hearted, while imparting skills later in life to my students.
Meet Nicholas Faulkner, a chemistry and physics teacher. Mr. Faulkner has worked at Greater New Bedford Voc-Tech  for eleven years. He grew up in Maine and went to Shepherd Hill Regional High School, then transferred to a high school in central Massachusetts. Upon graduation,  Mr. Faulkner decided to enlist in the US Navy and worked as a nuclear engineer. His career as a nuclear engineer lasted six and a half years until he got out of the Navy. After serving our country in this capacity, Mr. Faulkner decided to pursue a career that he was always interested in — teaching. While on the hunt for a teaching job to kickstart his brand new career, GNB Voc-Tech contacted him about teaching science.  Mr. Faulkner stated that he went in for the interview on a Friday and started working on the following Monday.  
Mr. Faulkner  has a few unique and exciting  hobbies. For one, he is a certified hypnotherapist which he does as a side job. He also enjoys watching movies, playing video games and more. His all time favorite movie is "Top Gun." The reason he loves this move so much is because he worked at the base where the film was created.   Mr. Faulkner will be the first in line to see Top Gun 2. In his class he always keeps things "light hearted," and gets to know all of his students. Mr. Faulkner is known for putting a smile on everyone's face through his jokes and silly antics. His favorite part about his job is the students. He loves that  he works with different personalities each day and enjoys imparting skills to students for later in life.