GREATER NEW BEDFORD REGIONAL VOCATIONAL TECHNICAL HIGH SCHOOL        
---
1121 Ashley Boulevard • New Bedford, MA • 02745-2496
Tel. 508-998-3321 •   Fax 508-995-7268 •  www.gnbvt.edu
Preparation • Passion • Perseverance
May 4, 2020
Good Afternoon GNBVT families,
We hope this letter continues to find you all safe and well. While the school building is temporarily closed, School remains in session through June 16, 2020.
Prior to discussing the beginning of Phase III of our Remote Learning Plan, we wanted to take a moment to update senior students on the school's plan to recognize their accomplishments and celebrate with all of you as you close this part of your lives in a truly unprecedented fashion.
First, we need to share how proud we are of you. Resilience is an important part of adult life, and this time has undoubtedly challenged the very best in all of us.
Senior End-of- Year Events
We know that seniors are particularly interested in graduation, prom, yearbooks, and everything else that comes with the end of high school. Here is a quick update on the plan for each of these:
Graduation exercises. We have three plans for celebrating graduation with you – and they are both contingent upon social distancing and health guidelines issued by the state of Massachusetts. First, we are moving forward with plans for modified graduation ceremonies on Saturday, August 8, 2020 (Sunday, August 9, 2020 as a rain date).
Plan A: The school would hold four (4) separate graduation ceremonies that day recognizing each Academy. This plan can only move forward if health guidelines allow for events of 300-400 people as our plan involves both students and two (2) adults to join them. The ceremony would be held outside on the football field as originally planned and we are looking at live streaming capabilities to reach others at home.
Plan B: We have discussed simply having graduates on property too if the guidance allows for events of up to 150 people. The ceremony would be held outside on the football field as originally planned and we are looking at live streaming capabilities to reach others at home.
Plan C: If health guidance prevents large gatherings of 100 or more at that time, we will opt for a drive through ceremony along the back of the school where students could receive their diplomas from school officials.
Senior Prom. We have tentatively reserved Friday, July 31, 2020 as an alternate date for the senior prom. Again- this is contingent upon state health guidance and the number of people permitted in any venue at one time. We will update you as information becomes available but would urge all to avoid making any financial commitments, plans, or substantial investments in that day at this time. We really need additional clarity from state officials on health guidance before proceeding with this plan. This is a very challenging healthcare situation that changes by the day.
Senior Awards Night. Senior Awards Night will be done virtually on Wednesday, June 10th at 6:00 p.m. Families of senior students who are being awarded scholarships or receiving special awards will be notified of the specific information in the next few weeks.
Yearbook distribution. The school plans to distribute yearbooks in early June when students are permitted to clean out lockers and gather personal belongings. Again- this process will be carefully scheduled in accordance with applicable health guidelines. We do not have a scheduled time/date for groups of students at this point – other than it will be done carefully and in small groups. This will also be the time that senior students return Chromebooks (if they borrowed one), obtain student records and medications (if necessary), return books (including library books), as well as other school property traditionally returned before seniors can officially sign- out.
We hope this addresses some of the major concerns you may have today. We promise to communicate any new information with you as soon as we are able to do so. We will also keep you informed of any schedule changes, modifications, or alterations to the plan.
Trimester 3 Class Assignments for ALL Students/Trimester 3 Progress Reports
As we begin Phase III of our Remote Learning Plan, consistent with the Governor and Commissioner of Elementary and Secondary Education's expectations, please be mindful that all students should be engaging and submitting all assignments to their teachers. While we have instructed all faculty and staff to be flexible in working with all students during this healthcare crisis, we have instituted a school wide scoring rubric for all courses that will be utilized to determine student Trimester 3 grades. The school wide grading rubric is extremely student friendly, by design, and students should know that work is expected to be completed. GNBVT will issue it's first of two Trimester 3 progress reports via the Aspen Portal on May 6th. Parents and guardians are encouraged to review the progress reports and address any questions or concerns to your child's school guidance counselor. Be reminded that the Commissioner has asked all school districts to address content standards most critical for success in the next school year.
In attempt to make sure we are cognizant of the healthcare crisis and furthering student educational needs, students have been assigned to two classes per day Monday through Thursday with Friday available to work on any assignment they were unable to complete during the week. The school schedule WILL NOT change, and it is included again at the bottom of this newsletter. Seniors will complete the remote learning schedule through Friday, May 29th; provided that all seniors have passed their courses and are on track for graduation. Freshman, sophomores, and juniors will remain in school until Tuesday, June 16th.
The schedule below reinforces for students the assignments they need to complete daily during the week. All weekly assignments will be posted by Monday at 7:30 a.m. Teachers are reviewing student work, providing feedback, and utilizing the district wide grading rubric to enter student scores in the Aspen student portal for Trimester 3.
Families should note that if finances have been impacted by the current Covid-19 healthcare crisis, you do have the ability to apply for assistance (SNAP) through the State of Massachusetts. Please visit https://dtaconnect.eohhs.mass.gov/ to apply for SNAP benefits or https://www.myschoolapps.com to complete the application for free or reduced pricing of school provided breakfast and lunches.
Please remember that we are here to assist you. All teachers are available during the workday and will be all available specifically from 2:00 p.m.- 3:00 p.m. daily to provide more immediate assistance via email. If you have any questions, please contact a member of our team. Best wishes to you all, remain safe, and know we are thinking about all of our GNBVT students and their families.
Sincerely,

Greater New Bedford Regional Vocational Technical High School is committed to ensuring equal opportunities for all students. The school does not discriminate on the basis of race, color, national origin, sex, disability, religion, sexual orientation, gender identity, age, homelessness, immigration status or veteran status in its education programs and activities, including admission to or employment in such programs or activities.
James L. O'Brien, Superintendent-Director
Michael P. Watson, Academic Principal • Robert J. Watt, Vocational Technical Principal
Proudly Serving the Towns of Dartmouth and Fairhaven and the City of New Bedford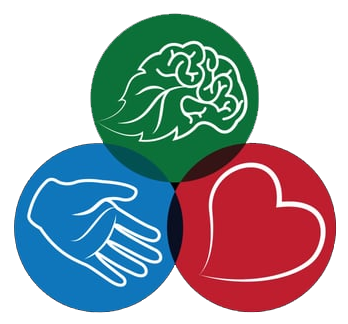 To download the information click below on the appropriate button for the version with the language of your preference.  If your preferred language is not translated below, then please use the google translation option on the top, black navigation bar.