GREATER NEW BEDFORD REGIONAL VOCATIONAL TECHNICAL HIGH SCHOOL        
---
1121 Ashley Boulevard • New Bedford, MA • 02745-2496
Tel. 508-998-3321 •   Fax 508-995-7268 •  www.gnbvt.edu
Preparation • Passion • Perseverance
May 11, 2020
Good Afternoon GNBVT families,
As we navigate towards the end of the 2019-2020 school year in the most unprecedented of circumstances, we hope that you are all safe and well. Be reminded that we are here to assist you in any way that we can through this pandemic. As we have mentioned, school remains in session through June 16, 2020.
Last week, we described the plans we have been developing as our seniors prepare to graduate from high school. Please know that these plans remain fluid as the situation surrounding the healthcare pandemic changes daily. We must follow all social distancing and healthcare guidance established by the Commonwealth of Massachusetts for each of these events. More information will be forthcoming in the weeks ahead. The information is included at the end of this letter.
Trimester 3 Class Assignments for ALL Students/Trimester 3 Progress Reports
Parents are reminded that progress reports for Trimester 3 were posted to the Aspen Portal last Tuesday (May 5, 2020).  Please review your child's progress during the 3rd Trimester – and reach out to the school with any questions or concerns. Please remember that school is in session; and students are expected to complete all assignments. In the Commissioner's guidance to high schools this week, he articulates the need for schools to be "flexible" when grading, both recognizing the hardships that families may be facing today due to the COVID-19 pandemic and the reality that students are attentive to the critical skills and knowledge needed for the next grade level. At GNBVT, we instituted a school wide grading rubric weeks ago in anticipation of exactly this type of guidance. Our schedule of classes each week both recognizes changing realities for all our students and requires them to make progress towards grade level standards. Please take some time to review your child's progress report for Trimester 3 to ensure they are on track for promotion/graduation. We will issue a second progress report to all students on May 28th. Please reach out to your students' teacher or guidance counselor if you have any questions or concerns.
Finally, families should note that if finances have been impacted by the current COVID-19 healthcare crisis, you do have the ability to apply for assistance (SNAP) through the State of Massachusetts. Please visit https://dtaconnect.eohhs.mass.gov/ to apply for SNAP benefits or https://www.myschoolapps.com to complete the application for free or reduced pricing of school provided breakfast and lunches.
Please remember that we are here to assist you. All teachers are available during the workday and will be all available specifically from 2:00 p.m.- 3:00 p.m. daily to provide more immediate assistance via email. If you have any questions, please contact a member of our team. Best wishes to you all, remain safe, and know we are thinking
about all of our GNBVT students and their families.
Sincerely,

Greater New Bedford Regional Vocational Technical High School is committed to ensuring equal opportunities for all students. The school does not discriminate on the basis of race, color, national origin, sex, disability, religion, sexual orientation, gender identity, age, homelessness, immigration status or veteran status in its education programs and activities, including admission to or employment in such programs or activities.
James L. O'Brien, Superintendent-Director
Michael P. Watson, Academic Principal • Robert J. Watt, Vocational Technical Principal
Proudly Serving the Towns of Dartmouth and Fairhaven and the City of New Bedford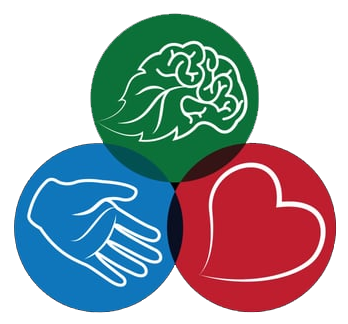 To download the information click below on the appropriate button for the version with the language of your preference.  If your preferred language is not translated below, then please use the google translation option on the top, black navigation bar.