GREATER NEW BEDFORD REGIONAL VOCATIONAL TECHNICAL HIGH SCHOOL        
---
1121 Ashley Boulevard • New Bedford, MA • 02745-2496
Tel. 508-998-3321 •   Fax 508-995-7268 •  www.gnbvt.edu
Preparation • Passion • Perseverance
March 27, 2020
Good afternoon GNBVT students and families,
We hope you have all remained safe this week. Things are changing rapidly, and we are doing our best to continue communicating with our students and families amidst an unprecedented nationwide situation. As you are aware, Greater New Bedford Regional Voc-Tech will be closed until at least Monday, May 4th, 2020.
Social and Emotional Wellbeing of our Students:
First and foremost, before we discuss instructional and learning initiatives, we are most concerned about the social and emotional wellbeing of all our students and their families. This is a truly unprecedented situation for all of us. Please know that our administrators, teachers, and counselors are available to assist in any way that we can. Our team is checking emails regularly and we've asked liaisons and counselors to reach out to all students on their caseloads. We need to make sure all students and families know that we are here to help you – please reach out if you need us!
Instructional Plan Until April 7th:
Secondly, from an instructional focus, students have enrichment activities that are posted for each class and are designed for students to continue making academic and vocational progress during our closure. With the extension of the closure to May 4th, we will be sending additional information early next week on changes to instructional activities that will begin after April 7th. To be clear–next week– students will be working exclusively on enrichment activities already posted on the school website. Parents- please encourage your children to work on these activities. These activities were posted and are meant to continue educational services until April 7th. It is our hope this can provide consistency in a very inconsistent time, managing both the anxiety caused by this global pandemic and the need for continued educational services. Students are expected to work at their own pace – moving from class to class – and completing the enrichment activities posted by their teachers. While these activities are ungraded – they are essential for students as we transition to the next phase of the closure beginning on April 7th. Expectations will be shifting on April 7th so please remind your children this is not a school vacation. Teachers, counselors, and the entire GNBVT team are available via email during regular school hours (7:30am-3pm).
Moving Towards Phase II of the School Closure (April 7th to May 4th):
Next week the school will be providing guidance on the second phase of the closure for all students (April 7th to May 4th). The Department of Education is recommending that districts support student learning in a meaningful and productive way that is approximately half the length of a regular school day and provides students the opportunity to earn credit in their current courses. We are working to establish expectations that will allow students to earn credit towards course completion during Phase II. Parents should be aware that we will be shifting from enrichment activities to assignments that students will need to complete for credit.
We have also sent out surveys and information to ensure that all students who need access to an electronic device will have that ability. We are developing a plan where students who do not have any other device in the household can borrow a device from the school during the school closure. We are cognizant of the anxiety and stressful situation this pandemic has caused us all – and are working diligently to provide the best possible pathway forward for all students and our team at Greater New Bedford Voc-Tech.
Grab and Go Meals:
Grab and Go meals are available during the school closure for students 18 years and younger (child or children must be present) who may take one (1) lunch and one (1) breakfast for the next day at the following locations:
Alfred J. Gomes Elementary School
Campbell Elementary School
Carney Academy Elementary School
Hayden-McFadden Elementary School
Keith Middle School
Lincoln Elementary School
Roosevelt Middle School
Additional Information:
We are still planning on submitting grades for Trimester 2 on April 9th and delivering report cards electronically during the week of April 13th to April 17th. Please remember that guidance counselors are available to all students via email as are Special Education and English Language Learner liaisons. Reach out to your guidance counselors, Dr. Larkin (Guidance Director) at heather.larkin@gnbvt.edu, Mrs. Ptaszenski (Special Services) at erin.ptaszenski@gnbvt.edu or Mr. Angelo (ELL coordinator) at helder.angelo@gnbvt.edu for any help. We are here to support you in any way that we can! As has been mentioned in all our correspondence, our core values remind us of the need to prepare, be passionate, and persevere through challenging times. The COVID-19 pandemic has challenged us all in ways we couldn't imagine before. We must take seriously all health recommendations by the professionals. We are all in this together – take care of yourself, check in with your family and friends, and practice social distancing recommendations. We will send another information update by Tuesday of next week. In the meantime, Students– please encourage one another to work with your teachers on these enrichment activities. Parents– we need your help to encourage your children to work on all the enrichment activities teachers have spent valuable time collaborating to put together. Please let us know how we can help! Stay safe everybody!
Sincerely,
Michael P. Watson, Academic Principal
Robert J. Watt, CVTE Principal
Greater New Bedford Regional Vocational Technical High School is committed to ensuring equal opportunities for all students. The school does not discriminate on the basis of race, color, national origin, sex, disability, religion, sexual orientation, gender identity, age, homelessness, immigration status or veteran status in its education programs and activities, including admission to or employment in such programs or activities.
James L. O'Brien, Superintendent-Director
Michael P. Watson, Academic Principal • Robert J. Watt, Vocational Technical Principal
Proudly Serving the Towns of Dartmouth and Fairhaven and the City of New Bedford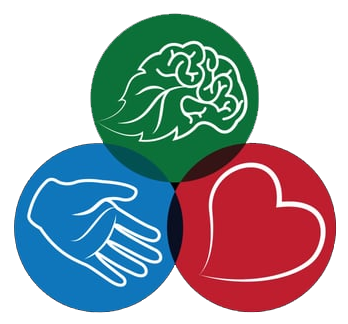 To download the information click below on the appropriate button for the version with the language of your preference.  If your preferred language is not translated below, then please use the google translation option on the top, black navigation bar.