GREATER NEW BEDFORD REGIONAL VOCATIONAL TECHNICAL HIGH SCHOOL        
---
1121 Ashley Boulevard • New Bedford, MA • 02745-2496
Tel. 508-998-3321 •   Fax 508-995-7268 •  www.gnbvt.edu
Preparation • Passion • Perseverance
April 4, 2020
Greetings To all Grade 11 Students and Parents/Guardians,
I hope that all our Voc-Tech students and their families are doing well and staying safe.  While there are so many uncertainties during this unprecedented time in our lives, we are working hard to continue all of the yearly requirements for our students.  One requirement we would like our juniors to think about right now is their senior courses for next year.
All juniors will have the opportunity to select 4 classes for their schedule: Math, Science, a Trimester Social Studies elective, and a full year elective.  You will be assigned your English course, Shop, Related I, and 2 required Trimester Courses (Research & Writing, and Physical Education).
With the school closure still in effect, we are asking all juniors to complete their senior course selections online through the Aspen Student Portal.  We are going to open up the course request section on the portal starting Monday, April 6, 2020 through Friday, April 17, 2020.  Please know that we are here to help you if you have any questions or need assistance when making your course requests.
This is your opportunity to select some of your courses for next year – so be sure to log on to your account on X2 Aspen and go to the My Info top tab, and the Requests side tab over the next couple weeks.  Once there, you will see the instructions for making your course selections.
Please read over the instructions carefully.  Also, you can review the course descriptions for all the course offerings at the following link:  https://www.gnbvt.edu/senior-course-descriptions-for-class-of-2021.  You should read them over and discuss with your parent/guardian before making your final selections. A list of Virtual High School courses is available at: https://www.gnbvt.edu/vhs-learning-2020-2021-course-list.  Please note some courses have a prerequisite or need department head approval; make sure to read the full course description before making a selection.
At the bottom of the requests side tab is a box labeled "Notes for Counselor".  This is where you will note any questions or concerns for your guidance counselor.  For example, if you want to request a level change in your English class, or you are not certain if a particular science or math class is the right science or math for your future plans, or if you are not certain about Virtual High School options, etc., note those questions or concerns in the box for your counselor!
Once you have made your course selections, and noted any questions or concerns for your counselor, be sure to click on the Post button so all your selections get saved.
A reminder, if you do select a VHS class – please be sure you note the VHS course title in the Notes for Counselor box so that we know which VHS course you are requesting!
Don't forget to reach out to your counselor via email with any questions or concerns.  We are all here to help you.
Sincerely,
Dr. Heather Larkin, Director of Guidance and Pupil Personnel
Greater New Bedford Regional Vocational Technical High School is committed to ensuring equal opportunities for all students. The school does not discriminate on the basis of race, color, national origin, sex, disability, religion, sexual orientation, gender identity, age, homelessness, immigration status or veteran status in its education programs and activities, including admission to or employment in such programs or activities.
James L. O'Brien, Superintendent-Director
Michael P. Watson, Academic Principal • Robert J. Watt, Vocational Technical Principal
Proudly Serving the Towns of Dartmouth and Fairhaven and the City of New Bedford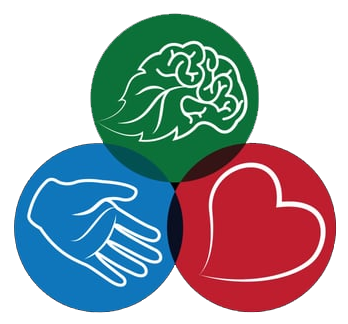 To download the information click below on the appropriate button for the version with the language of your preference.  If your preferred language is not translated below, then please use the google translation option on the top, black navigation bar.