GREATER NEW BEDFORD REGIONAL VOCATIONAL TECHNICAL HIGH SCHOOL        
---
1121 Ashley Boulevard • New Bedford, MA • 02745-2496
Tel. 508-998-3321 •   Fax 508-995-7268 •  www.gnbvt.edu
Preparation • Passion • Perseverance
November 2, 2020
Dear Parent/Guardian of Grade 11 Student,
The Department of Elementary and Secondary Education (DESE) is planning to offer ​MCAS testing for juniors in ELA and Mathematics in January 2021​. Since students in the class of 2022 (this year's juniors) did not have the opportunity to test last spring due to statewide school closures, DESE is making this January testing opportunity available. "Passing" the MCAS is a state graduation requirement in order for students to earn their Competency Determination (CD).
IMPORTANT: All juniors will be scheduled to take both the ELA and Math exams in January. ​Please be aware that any student that does not take the tests in January will need to retest at a later date in order to meet the CD graduation requirement. Additional retest opportunities will be provided in the students' senior year if CD is not met. It is important to note that meeting the Competency Determination is a ​requirement for graduating from high school ​and ​earning a diploma​. This testing may also be used to determine whether a student qualifies for the Adams and Koplik scholarships. It is most beneficial to maximize the number of opportunities a student has at successfully meeting the CD requirements.
We are providing this initial information to keep you as up-to-date and as informed as possible, but it is possible that conditions may change due to the evolving nature of the COVID-19 pandemic. GNBVT will continue to follow DESE guidelines, and we will update our plans and schedules as needed. We will also continue to administer statewide tests following all health and safety requirements, particularly around physical distancing.
The MCAS testing window for juniors is currently scheduled by the DESE for between ​January 14th and February 5th, 2021​. ​More information regarding the specific date(s) will be forthcoming​. In the meanwhile, if you are interested in student tutorials, practice tests, and other resources, they can be found at the Department of Elementary and Secondary Education's MCAS Resource Center at: ​http://mcas.pearsonsupport.com/student/​.
Should you have any questions regarding MCAS, please contact ​helder.angelo@gnbvt.edu​ or call 508-998-4678.
James L. O'Brien, Superintendent-Director
Michael P. Watson, Academic Principal • Robert J. Watt, Vocational Technical Principal
Proudly Serving the Towns of Dartmouth and Fairhaven and the City of New Bedford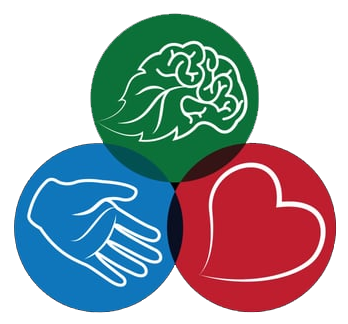 Greater New Bedford Regional Vocational Technical High School is committed to ensuring equal opportunities for all students. The school does not discriminate on the basis of race, color, national origin, sex, disability, religion, sexual orientation, gender identity, age, homelessness, immigration status or veteran status in its education programs and activities, including admission to or employment in such programs or activities.
To download the information click below on the appropriate button for the version with the language of your preference.  If your preferred language is not translated below, then please use the google translation option on the top, black navigation bar.