Everything you do makes a difference, so always be kind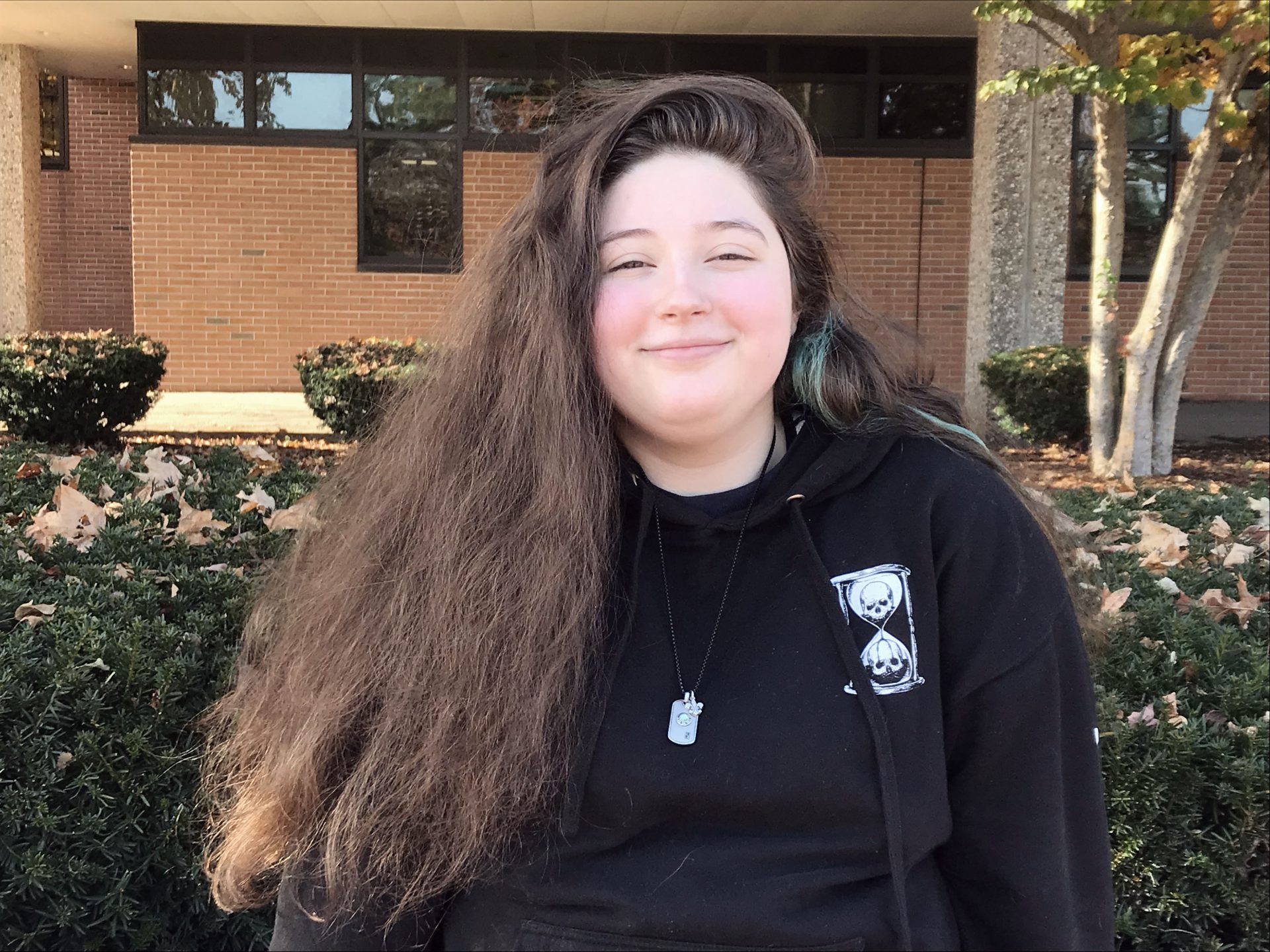 Meet Philip Pauline Bousquet of  New Bedford, a lively and passionate person who prides himself on going with the flow. Phillip is a seventeen-year-old senior at Greater New Bedford Voc-Tech and is enrolled in the Media Technology program where he spends time learning to code and enhancing his artistic abilities.  Philip decided to attend Voc-Tech because both of his parents have been teachers at Voc-Tech for years.  Philip reflected on the time spent remote and discussed how grateful he is to be back in school, "Online classes were hard and I didn't have the attention span to do it. Thankfully we're back in school," he stated. Philip also explained that there were already challenges before the pandemic as well. "I have always had some issues with homework in general, but I've pushed through." While at Voc-Tech, Philip learned programs such as Adobe software and web-design sites such as WordPress. Although he's not completely sure, Philip is considering attending Bristol Community College like his father to pursue a career as a character designer, animator, or editor for a media company. "I've been an artist my whole life and I love video editing," he explained. Philip is rarely seen without his friends and tries to bring laughter to those nearby.
Outside of school, Philip has a pretty interesting life. When asked to provide his achievements he responded "I am a successful YouTuber with 4K subscribers." Here he posts art, animation, and other content he creates. Besides art and animation, Philip also creates cosplays. "​​I've been gaming and drawing since I had access to my Wii and a pencil. I've been cosplaying since 2015, and I started animating in 2014 on my DSi," he stated when asked about how long he had been engaged with his hobbies. Recently, Philip has also gotten involved with school activities by joining the Board Game Club. When asked if there was anyone he wanted to thank for where he is today he responded, "My friends have been there for me no matter what." Through dedication and hard work, Philip triumphs at what he sets his mind to and is a well-rounded individual who does his best in his studies and is compassionate towards his peers. Philip is an outstanding member of the Greater New Bedford community. 
Article and Picture by: Jenna Cabral, Senior Media Technology