Be excellent to your fellow humans.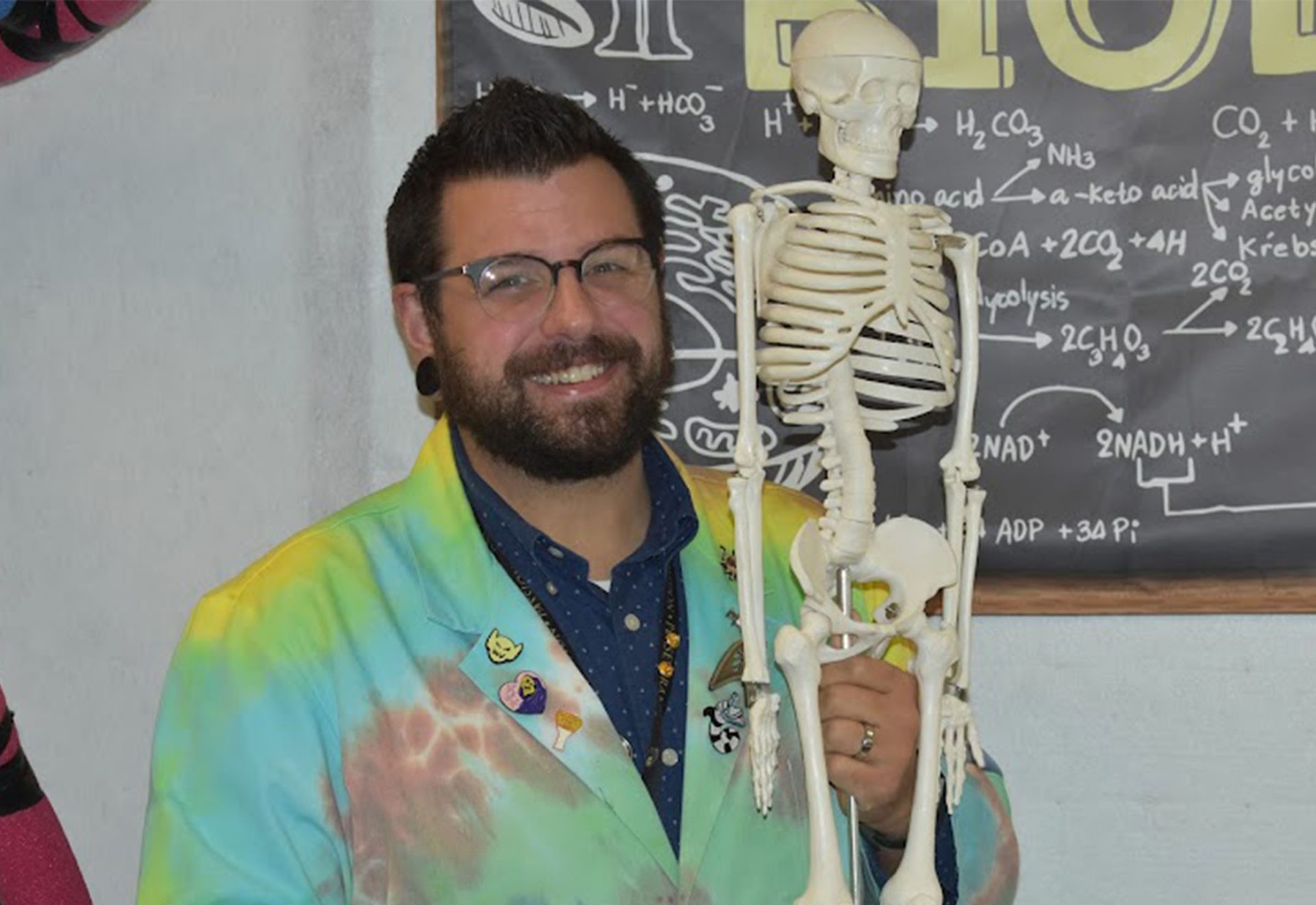 Meet Mr. Ian Francis,
a biology teacher here at Greater New Bedford Regional Vocational Technical High School. Mr. Francis would describe himself as loud, obnoxious, and funny. He's been a teacher for 16 years. He received his B.S. in Environmental Science at Bridgewater State College and got his M.Ed from American International College. Mr. Francis began his career in education as a substitute teacher,  which lasted three years before he left and taught environmental science at New Bedford High School and forensics at Old Rochester Regional and eventually made his way back to GNBVT. Mr. Francis is now going on his sixth year back and finally having a classroom to call his own. 
In addition to teaching at GNBVT, Mr. Francis also currently teaches seventh grade at Sea Lab. He believes biology is super important because "we are living what we learn" and believes knowing how we function is essential. Having the ability to connect biology to real life and the trade areas of students is also something great that cannot exist in a traditional high school. Mr. Francis teaches in a hands-on visual manner after adapting his teaching style to get students more engaged on the subject. 
His goal as a teacher is to have students be excited about their subject and do what he can to show students how science relates to their daily lives. Mr. Francis has some great memories here, some of which are students who originally struggled to graduate when they thought they couldn't.  In the past, he enjoyed working in Biological Field Work and if he wasn't a teacher, he would go back to being a field researcher. He also runs the Tabletop Gaming Club here at GNBVT and enjoys 3-D printing, building, and painting models for tabletop games in his free time. 
After asking where he sees himself in ten years, he responded "Standing in front of a classroom, loudly talking about organic compounds and singing the ATP song," which, if you or someone else has had him as a teacher, you know very well. He would like to remind students to do their best in academics and shop and to "be excellent to your fellow humans." For upperclassmen, remember that when you leave this building, you are a freshman again. You need to listen and take the advice given to you. GNBVT is proud to have someone like Mr. Francis to learn from every day. 
Article and Text by: Eli Dearden