You will be happy to have those memories to look back on.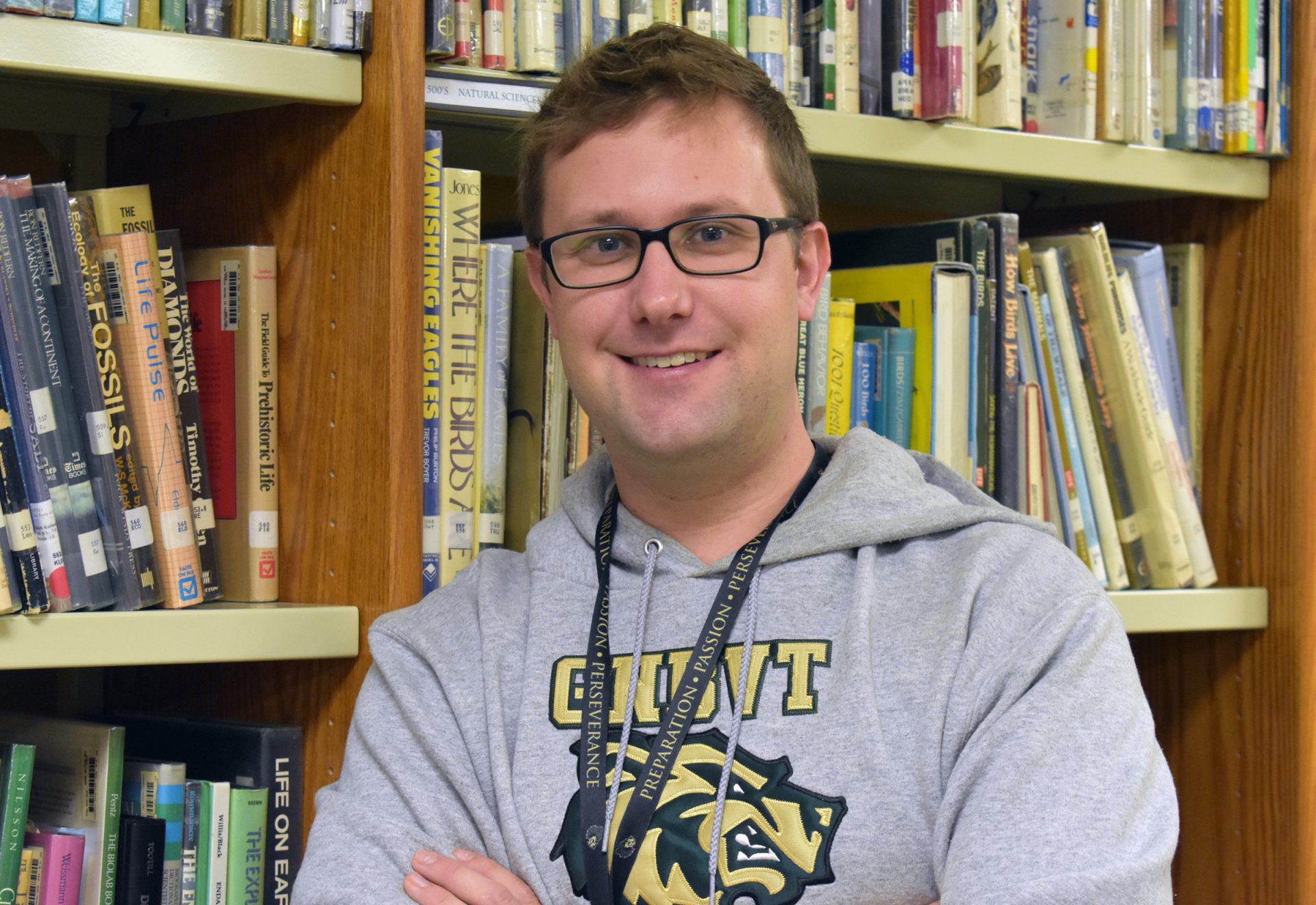 Meet Mr. Ian Calnan, a history teacher at Greater New Bedford Vocational Tech High School. Mr. Calnan has been a part of the Voc-Tech faculty as a World History II and US History I teacher for seven years. He is always impressed with his student's performance and the knowledge they gain from the lessons he teaches. He enjoys working with his students and teaching them new concepts. Mr. Calnan attended UMASS Dartmouth to study History — a subject he has always been passionate about. Despite having to teach during the pandemic, Mr. Calnan has always strived to make his lessons interesting and engaging through learning new teaching techniques and strategies. 
Some advice that he wants to give to students is to take advantage of the time that you have with your family along with creating new experiences with the ones you love. Before Mr. Calnan was a teacher, he was previously working as a farmhand on a tree farm along with working as a laborer for a boatyard.  
However, while Mr. Calnan was working these jobs he had a passion for operating a boat and traveling through the great outdoors. Mr. Calnan spends time with his family during his free time. He also loves exploring different aspects of nature — whether it is going on hikes with his wife or if it is going on new adventures.  In the wintertime, Mr. Calnan enjoys taking trips up to Cannon Mountain in the Franconia Notch and skiing. When the seasons change, he works on taking care of the blueberry bushes in his yard.  During the summertime, he still works in a boatyard in Westport where he operates a launch boat.  Mr. Calnan is a hardworking individual who wants the best for students. The GNBVT community is lucky to have Mr. Calnan!
Article and Picture by: Rylie Britto, Senior Media Technology