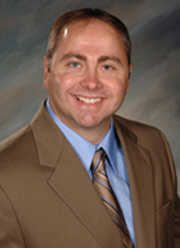 Ted Haggerty
Academy A  Administrator/ Cooperative Education Coordinator
Agriculture and Construction
Greater New Bedford Regional Vocational Technical High School
1121 Ashley Boulevard, New Bedford MA 02745
The Co-Op program allows qualified students the opportunity to work at a job within their chosen field during school time. The students alternate between school and work on nine-day cycles. Cooperating companies hire students as regular employees at pay scales comparable to those of other entry-level people performing similar tasks.
Co-Op is a State approved, work-based learning program. Employers are required to pay the students, but have no further monetary responsibilities. They must provide a safe working environment, supervision by a person with journeyman status, and be covered under the Workers' Compensation Act.
Students are evaluated each cycle by the employers, and are further evaluated by the Co-Op Coordinator and the employer each quarter. The Co-Op Coordinator is responsible for qualifying work sites for safety and work content, and will conduct regular site visits.
During the cycle the student is normally assigned to shop, he/she will instead report to his/her cooperative employer.
Student Job Opportunities
Check us out on Facebook: GNB Voc-Tech High School-Job Center
Student Co-Op Evaluations
Co-Op Advisors and Students, download your co-op evaluation form below.