GREATER NEW BEDFORD REGIONAL VOCATIONAL TECHNICAL HIGH SCHOOL        
---
1121 Ashley Boulevard • New Bedford, MA • 02745-2496
Tel. 508-998-3321 •   Fax 508-995-7268 •  www.gnbvt.edu
Preparation • Passion • Perseverance
June 1, 2022
Dear Parents/Guardians: 
Every year, each public school district in Massachusetts receives a report card. Just as your child's report card shows how they are doing in different subjects, the school's report card is designed to show families how our school is doing in different areas. 
The report card includes multiple measures of a school's performance – more than just MCAS scores. It represents a new way of looking at school performance, by providing information on student enrollment, teacher qualifications, accountability, and the progress our school is making toward narrowing proficiency gaps for different student groups, and more. 
Report cards are designed to be useful tools for everyone connected to our school. 
We encourage you to become involved in helping us improve our school. We see parents as critical partners in the success of our students and school, and we are grateful for your continued support. 
Finally, if your child attends a school that receives federal Title I funds (GNB Voc-Tech receives these funds), you also have the right to request the following information about the qualifications of your child's classroom teachers: 
 Whether your child's teacher is licensed in the grade levels and subject areas they teach, 

 Whether your child's teacher is teaching under an emergency license or waiver, 

 The college degree and major of your child's teacher, and 

 Whether your child is provided services by paraprofessionals and, if so, their qualifications. 
 If you have questions about our school's report card or teacher qualifications, please contact the school during regular business hours: Monday through Friday from 7:30am to 3pm at (508) 998-3321.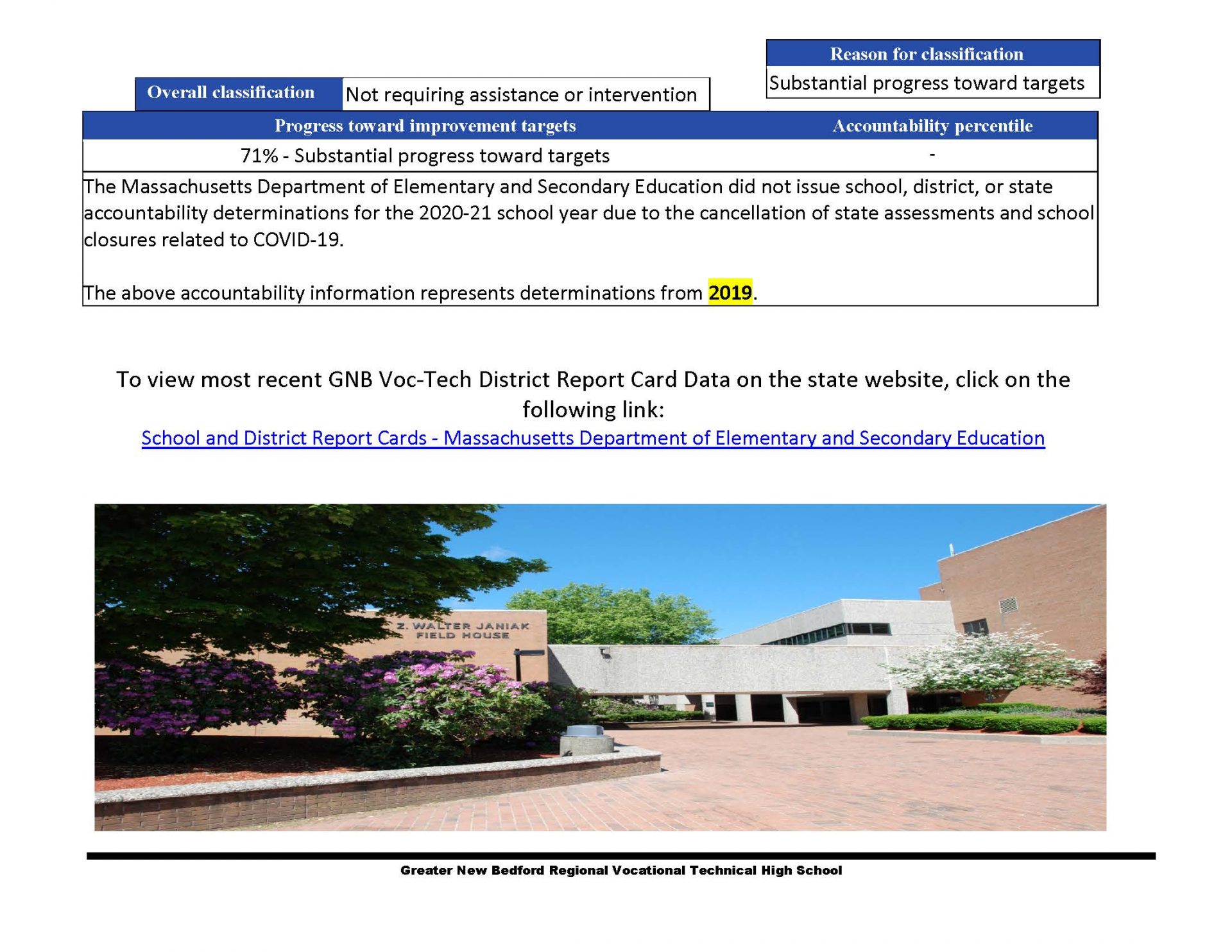 Sincerely,

Michael P. Watson,
Superintendent-Director
Greater New Bedford Regional Vocational Technical High School is committed to ensuring equal opportunities for all students. The school does not discriminate on the basis of race, color, national origin, sex, disability, religion, sexual orientation, gender identity, age, homelessness, immigration status or veteran status in its education programs and activities, including admission to or employment in such programs or activities.
Michael P. Watson, Superintendent-Director
Warley Williams, Principal
Proudly Serving the Towns of Dartmouth and Fairhaven and the City of New Bedford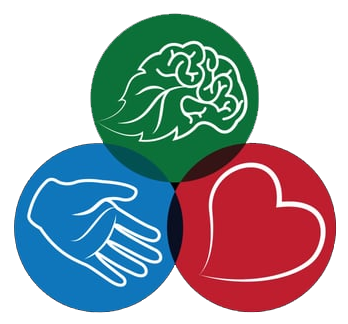 To view this letter in the language of your preference, please use the google translation option on the top, black navigation bar.