Test your knowledge about influential women in history . . . "The Did You Know? Women's History Month Jeopardy Game" uses the fun facts provided by GNB Voc-Tech students in honor and celebration of Women's History Month.
Why do we celebrate Women's History Month?
Women's History Month is a time to reflect on the courage of women in past generations and to celebrate how their efforts and bravery afforded women the opportunities and freedoms they have today.
It also is a great time to celebrate women who make a difference in your life: perhaps a mom, grandmother, sister, teacher, boss or mentor. Without the efforts of women from generations before us, who knows if these influential women in our lives would have had the opportunity to succeed?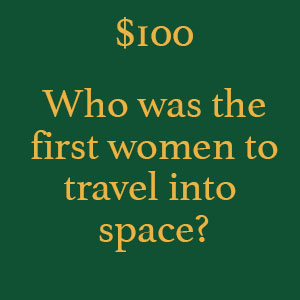 Fun facts for the month were provided by:
Aaliyah Rapso from Media Technology
Tailyn Jorge from Early Childhood Education
Jayson Negron from Carpentry
David Rodriguez from Carpentry
Sophia DeAlmeida from Programming and Web Development
Matthew Demello from Diesel Service Technology
Samantha Carreiro from Culinary Arts
Alexah Delmas-Azor from Engineering & Robotics
Ava Baganha from Media Technology
Simone Chaplin from Metal Fabrication
Destiny Bello from Engineering & Robotics
Joshua Amaral from Media Technology
Cayden DeMedeiros from Information Technology
Dylan Rosairo from Carpentry
Anyce Oris from Legal and Protective
Makayla Dia from Culinary Arts
Bella Branco from Culinary Arts
Sean DeArruda from Electrical Technology
Nia Rodrigues from Programming and Web Development
Maria Ulibarri from Medical Assisting
Owen Vieria from HVAC
Deja Lopes from Cosmetology
Maelah Barbosa from HVAC
Landen Dourado from Engineering and Robotics
Ayda Arbain from Visual Design
Aedan Nogueira from Electrical Technology
Kalista Fleming from Plumbing and Pipe Fitting
Christian DaRosa from Electrical
Jonaliam Castellanos from Carpentry
Cody Amaral from Engineering and Robotics
Gavin Davis from Automotive
Joseph Rebello from Machine Technology
Angele Semedo from Legal and Protective Services
Marissa Horton from Culinary Arts
Sebastian Raposo from Engineering & Robotics
Skye Meunier from Electrical Technology
Isabella Hansmann from Visual Design
Maynor Hernandez from Media Technology
Josephine Gonsalves from Media Technology
Post Questions Designed by:
Jade Antunes & Jay Silva