A message from the GNB Voc-Tech Informational Technology and Digital Learning Director: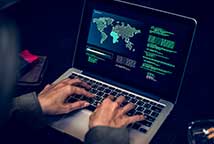 It has come to my attention that a malicious website pretending to be a live map for Coronavirus COVID-19 Global Cases by Johns Hopkins University is circulating on the Internet.
This site is waiting for Internet users to visit the website, and then visiting the website infects the computer with an information stealing program.   This information stealing program can exfiltrate a variety of sensitive data.
Furthermore, anyone searching the Internet for a Coronavirus map could unwittingly navigate to this malicious website.
The trusted website to get information and updates about the Coronavirus (COVID-19) is www.mass.gov; mass.gov has the up-to-date information in the state and there are also links to CDC and WHO.