College Fair & Credit for Life
Article by Liam Sivertsen
A College Fair was held at Greater New Bedford Vocational Technical High School in its gymnasium. In attendance were dozens of colleges, institutes, universities, and programs. Representatives were there to advocate for their respective schools or program to our seniors and explained what was offered. The gym was organized with small booths arranged along the vicinity of the gymnasium and students were given time to explore whichever school or program caught their eye.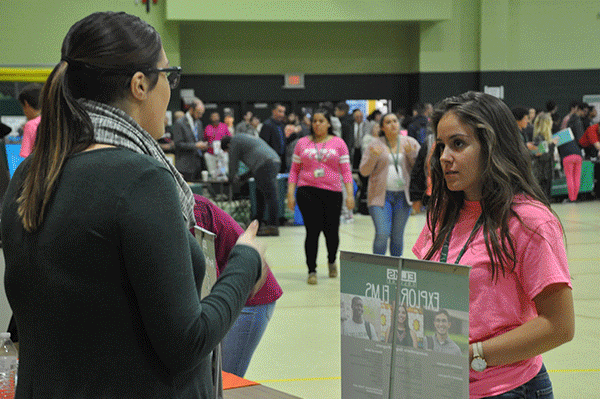 Besides seeing what possible schools would be available, students were given the opportunity to ask the representatives their specific questions regarding the different schools or programs. Students could ask what sort of college it was, such as whether it is a community college, 2-year college, or 4-year college. This day helped students discover what opportunities in the future may be available, as well as if you are able to qualify for certain scholarships.
   Another influential day for our students was Credit for Life. On December 6, in the field house, the junior class was given an opportunity to role play a potential financial future. They were given a salary and had to learn how to budget on their salary for their personal responsibilities such as paying for housing, food, and entertainment expenses.   It was another great "real world" experience for our students to help them prepare for their future.