For all Juniors and Seniors, who are interested in applying for College, come to the field house, Thursday October 12th in the morning, to attend the GNBVT College Fair. All Juniors and Seniors have the opportunity to visit the fair with their Shop or Related teacher.
Some things to know before the College Fair…
Review the list of participants

Do your homework! List the schools you want to speak with and check out their websites for information

Dress the part!
You should come prepared with some questions about the college. Below are some examples…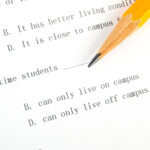 What are the admission requirements? Do certain majors have special requirements?

How do you prioritize GPA, extracurriculars, recommendations, essays and class rank?

What majors do you offer? Which are most popular?

What are the application deadlines?

What is test policy (are you test optional)?
What does the campus look like on the weekends?

Are intramural, club or varsity sports offered?

Do you have fraternities/ sororities?

What is the % participation?

What type of housing is available? Is housing guaranteed?

What % of students live on campus?

How are roommates selected?
How much is tuition?

When is the financial aid deadline?

What types of aid are offered?

Will I need to complete forms in addition to FAFSA?

What kind of students receive merit based aid?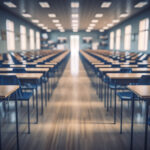 What is the average class size?

Are online and asynchronous classes available?

Who teaches classes- professors or grad students?

When do I have to declare a major?

Do you offer tutoring, career counseling or workshops?
A list of the colleges that are going to be present at the fair are listed below:
Albertus Magnus College

American International University

Anna Maria College

Assumption University

Bay Path University

Bridgewater State University

Bristol Community College

Brockton Hospital School of Nursing

Colby-Sawyer College

Curry College

Dean College

Eastern Connecticut State University

Educational Opportunity Center

Emmanuel College

Fisher College

Fitchburg State University

Framingham State University

Franklin Cummings Tech

Franklin Olin College of Engineering

Franklin Pierce University

Gordon College

Husson University

Johnson & Wales University

Keene State College

Lasell University

Lesley University

Maine College of Art & Design

Massachusetts College of Liberal Arts

Massachusetts College of Pharmacy and Health Sciences

Massachusetts Maritime Academy

Merrimack College
Montserrat College of Art

National Aviation Academy

Nichols College

Northeast Maritime Institute

Paul Smith's College

Plymouth State University

Regis College

Rhode Island College

Rivier University

Roger Williams University

Sacred Heart University

Salem State University

Simmons University

Southern New Hampshire University

Stonehill College

Suffolk University

University of Connecticut

University of Maine at Farmington

University of Maine Fort Kent

University of Maine at Presque Isle

University of Massachusetts Dartmouth

University of Massachusetts Lowell

University of New England

University of New Haven

University of Rhode Island

University of Southern Maine

Wentworth Institute of Technology

Western New England University

Wheaton College

Worcester Polytechnic Institute

Worcester State University