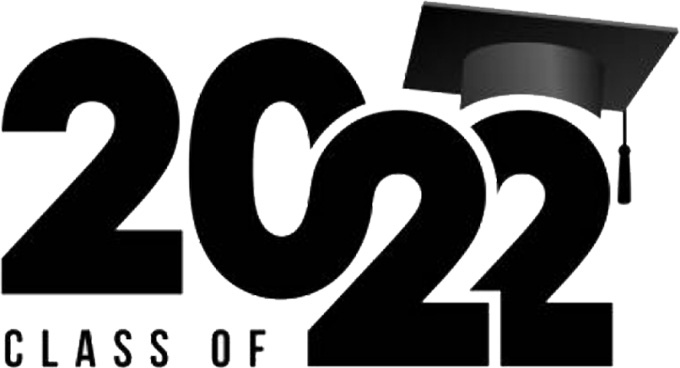 GNBVT is Proud to Announce: "Paw Prints to Graduation"
Senior Activity and Event Schedule
The GNBVT Administrators, Class of 2022 Advisors, Class of 2022 Officer Team, and Faculty are excited to present an activity and event schedule to celebrate and commemorate our Seniors! It is our hope that our "Paw Prints to Graduation" activities and Event Schedule will help end your educational journey with joy and fond memories.  There are still a lot of variables and moving parts to the process, planning, and execution of all activities and events. We are respectfully releasing this information in its tentative state to help assure our GNBVT family and community that we are diligently working for our senior class. 
Some of the dates, activities and events are tentative, and will need further planning and approval to make them happen.  Use your phone to scan the QR Code to get the latest information. 
May 18th (Day 6) & May 19th (Day 1) –Yearbook, Cap and Gown, and Class T-shirt Distribution 
Co-op & placement students should report when they are in academics whichever day that occurs. $23 cash or venmo due that day. NO CHECKS. Venmo should be Name, ID# & Shop listed. Includes cap, gown, stole & tassel- students do get to keep these items upon graduation.
May 24th –  Last Day of Co-op. 
Seniors return on May 25th.
May 25th (Tentative) – Car decorating Contest
May 25th (Tentative) – Senior Cookout. 
Seniors report to the cafeteria at 11:22am to scan ID to account for lunch; then report directly to the Jeffrey E. Riley Stadium.
Civics Action Awareness 5K Fund-raiser
May 25th – Senior Awards Night 
In person located in the Auditorium at 6 p.m. 
Invitations will be sent to seniors who are scheduled to receive an award or scholarship. 
Students are allowed two guests each. 
May 25th – Return Chromebook and other equipment to IT, Library Books and any outstanding monies to the Business Office. 
Library books must be returned and fees paid.
All assigned Chromebooks and other IT equipment must be returned and/or invoices must be paid in order to graduate.
May 26th – Senior Sign Out!
May 26th – Senior Prom
Located at White's of Westport at 6 p.m.
Dress is formal and appropriate.
Guest permission forms can be obtained and returned to Class Advisors.
Each senior may bring one GNBVT or non-GNBVT guest 
Guests cannot be older than 20 (seniors are responsible for guests behavior).
May 26th – After Prom
Located in theGNBVT Field House from 11:30pm-5:30am..
The After Prom is a free event.  You do not need to go to the Prom to go to the After Prom. 
Guests cannot be older than 20 (seniors are responsible for guests behavior).
June 3rd – Graduation Ceremony! 
The Class of 2022 Commencement is planned to take place outdoors on the GNBVT Field. Each graduate will be given 6 tickets (Two field access tickets (can be used in bleachers); Four bleacher tickets)