Mrs. Calvao
Meet Jennifer Calvao, a Greater New Bedford Voc- Tech Special Education Facilitator. Mrs. Calvao
has been working at Voc-Tech for 15 years. She is known for her bright, friendly and compassionate personality. She went to school originally to work in the publishing field, "I love publishing and proofread- ing" she remarked. However, when she saw a position for an English teacher assistant at Greater New Bedford she took it. After getting some experience teaching, she went back to school to get her Master's degree in Reading and Education because she was interested in becoming an English teacher. Mrs. Calvao earned a Reading Specialist certification and took her MTEL test in Moderate Disabilities. "I really like going to school I like taking tests and getting certifications" she said. Mrs. Calvao has been a Special Education Facilitator for two years. She is in charge of writing the IEPs (Individu- alized Education Programs) for about 200 students. She works alongside the faculty to ensure that all IEPs are followed. Her daily tasks differ depending on the types of meetings she has on that day. She collects data on all of the students and incorporates the data into their plans their and reports the data to the Massachusetts Department of Elementary and Secondary Education. Although Mrs. Calvao doesn't necessarily teach in the classroom, she still makes her students feel confident and supported in their academic lives at Voc-Tech. "I think that helping those who are struggling learners figure out how build their confidence is something that is very rewarding to me." Mrs. Calvao is a valuable part of the Voc-Tech
Mr. Anders Newcomer
Meet Anders Newcomer, an English teacher at Greater New Bedford Regional Vocational Technical High School. Mr. Newcomer began his teaching career as a summer school teacher at GNB Voc-Tech, went to go teach in Fall River and later returned to Voc-Tech to become a full-time English teacher. Growing up, his parents, teachers, and college professors had encouraged him to become a teacher. Years later, Mr. Newcomer still holds a passion for teaching and it shows every day through his interactions with his students.
Before becoming a teacher Mr. Newcomer worked as a carpenter, roofer, historic restoration specialist, and a foreign cars specialist. He even considered becoming a lawyer, but he was interested in teaching, and decided to pursue liberal arts. Feeling a personal connection to individuals with physical disabilities, Mr. Newcomer has become an advocate for those to gain the necessary materials they need to be able to function in society.
And he really does care for students, teaching them communication skills and connecting what they learn in class to themselves. Mr. Newcomer has a way of encouraging students to remain focused and on task, while making the learning process fun and captivating. He goes above and beyond by helping his students with tasks beyond the classroom whether that is helping students write their college essays, or filling out a job application. He believes in the future of his students and feels that those above and beyond moments are the most important part of his job. His students' success always has been his number one priority.
New Employees
Brenda Diaz
Communications Op/Office Clerk
Nicole Fredette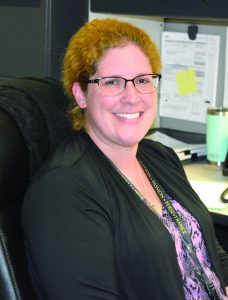 Accountant/Accounts Payable
Dana McCann
Administrative Asst./Principal
Jeffery Caron
Vice Principal/Security
Jarrod Lussier
Coordinator – Academy D
Lael St. Tripp
Guidance Counselor / School Adj
Francisco DeFreitas
HVAC Instructor
Stephen Robinson
Teaching Assistant – Academy A
Andrew Cabral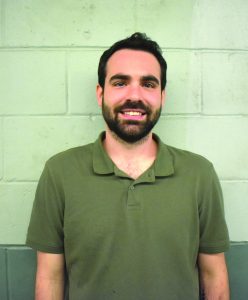 Teaching Assistant – Academy C
Angela Treannie
Long Time Sub – Chemistry
Kerrie Parsons
Part Time School Nurse
Kelsey Bettencourt
Special Ed Paraprofessional
Angelique Dauphin
Special Ed Teaching Asst.