GREATER NEW BEDFORD REGIONAL VOCATIONAL TECHNICAL HIGH SCHOOL        
---
1121 Ashley Boulevard • New Bedford, MA • 02745-2496
Tel. 508-998-3321 •   Fax 508-995-7268 •  www.gnbvt.edu
Preparation • Passion • Perseverance
April 23, 2020
Good Morning GNBVT families,
The Governor's Press Conference on Tuesday reminds us of the severity of the healthcare pandemic across the Commonwealth. The highest priority for each of us is to care for ourselves, our families, friends, and one another. GNBVT takes that responsibility seriously and is working diligently to support students and families during these challenging times.
The Governor has extended the executive order on school closure through the end of the school year and directed all schools/students complete the school year using Remote Learning plans. Remember, please, we are not in summer recess. This is the 3rd Trimester of the school year- being conducted remotely. 
In accordance with the continued health crisis, all school and rental events planned through the end of the school year have also been cancelled through June 16, 2020. The administration continues to discuss senior class end-of-year activities, including awards night, prom, and graduation exercises. No decisions are ready to be announced. These decisions, which will be made in the coming weeks, will need to conform to all public health guidance issued by the Governor of the Commonwealth of Massachusetts. Additionally, all spring sports have been cancelled.
The last day of remote learning for seniors will remain as scheduled on Friday, May 29th, 2020. All freshman, sophomores, and juniors will complete school on Tuesday, June 16th, 2020. No final exams will be administered this school year. We are aware that students, as well as teaching staff, may have supplies in classrooms and lockers they wish to retrieve. Now is not the time for that to occur. We understand and have begun to consider ways to accomplish this later in the spring.
Trimester 3 will be conducted utilizing our Remote Learning Schedule and Scoring Rubric for all assignments. These assignments will constitute Trimester 3 grades for all students- so participation is expected.  The Commissioner will be issuing further guidelines and expectations to schools in the coming week. Students (and families) should be aware that the schedule and rubric are posted to the District webpage.
The school plans to issue two progress reports to families via the Aspen Portal during the week of May 4th and then during the week of May 25th for families to monitor student performance. We are doing all we can to track student attendance and participation– and to partner with families to make certain that students remain engaged and successful during the 3rd trimester. Final grades for this school year will be issued following the close of school on June 16th.
The schedule below will remind students of the assignments they need to complete daily during the week. All weekly assignments will be posted by Monday, April 27th, 2020 at 7:30 a.m. Teachers are reviewing student work, providing feedback, and utilizing the district wide grading rubric to enter student scores in the Aspen Portal for Trimester 3.
Finally, families should note that if finances have been impacted by the current Covid-19 healthcare crisis, you do have the ability to apply for assistance (SNAP) through the State of Massachusetts. Please visit https://dtaconnect.eohhs.mass.gov/ to apply for SNAP benefits or https://www.myschoolapps.com to complete the application for free or reduced pricing of school provided breakfast and lunches.
Please remember that we are here to assist you. If you have any questions, please contact a member of our team. Best wishes to you all, remain safe, and know we are thinking about all of our GNBVT students and their families.
Sincerely,
Michael P. Watson, Academic Principal
Robert J. Watt, CVTE Principal
GNBVT REMOTE LEARNING SCHEDULE
Social Studies / Related /  VHS
* Strategies Classes are 20 Minutes each 
➢ Students can work on assignments posted for any of their classes.
➢ Students can improve any of their assignments from the Week using feedback provided by teachers. This will give all students a chance to review/complete assignments and provide the opportunity for students to earn full credit.
➢ Teachers will be available during the workday by email.
Proudly Serving the Towns of Dartmouth and Fairhaven and the City of New Bedford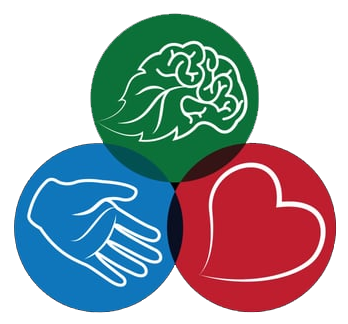 Greater New Bedford Regional Vocational Technical High School is committed to ensuring equal opportunities for all students. The school does not discriminate on the basis of race, color, national origin, sex, disability, religion, sexual orientation, gender identity, age, homelessness, immigration status or veteran status in its education programs and activities, including admission to or employment in such programs or activities.
James L. O'Brien, Superintendent-Director
Michael P. Watson, Academic Principal • Robert J. Watt, Vocational Technical Principal
To download the information click below on the appropriate button for the version with the language of your preference.  If your preferred language is not translated below, then please use the google translation option on the top, black navigation bar.