GREATER NEW BEDFORD REGIONAL VOCATIONAL TECHNICAL HIGH SCHOOL        
---
1121 Ashley Boulevard • New Bedford, MA • 02745-2496
Tel. 508-998-3321 •   Fax 508-995-7268 •  www.gnbvt.edu
Preparation • Passion • Perseverance
April 13, 2020
Good Afternoon GNBVT families,
As we've mentioned, the first priority for all of us is to continue following all safety protocols and practice social distancing. The safety for all of us remains the highest priority. Please continue to keep the school informed as to any family or student needs, as we remain extremely cognizant of the social/emotional impact this virus has had on members of our school community. Our team will work diligently to assist any student or family.
This week we begin our second week under the Phase II Remote Learning Plan outlined in each of the last several newsletters. Please know that all assignments will be assessed using a standardized district rubric, and student scores will be entered into the Aspen portal each week for Trimester 3. Students should be following the same schedule provided for last week which is posted on the school website. A reminder that each assignment should be no longer than one (1) hour in length and will focus on going "deeper" into a previously taught topic – not introducing a new learning topic. All staff members remain available Monday-Friday during regular school hours to assist students and all will be available during the scheduled "Office Hours" from 2:00 p.m.- 3:00 p.m. Monday through Thursday to address any specific questions students may have on a more immediate basis. Additionally, Trimester 2 report cards will be posted to the Aspen portal no later than Wednesday, April 15th.
Families should note that if finances have been impacted by the current COVID-19 healthcare crisis, you do have the ability to apply for assistance (SNAP) through the State of Massachusetts. Please visit https://dtaconnect.eohhs.mass.gov/ to apply for SNAP benefits or https://www.myschoolapps.com to complete the application for free or reduced pricing of school provided breakfast and lunches.
Finally, a couple quick notes for all students/families in each class at GNBVT all students:
First, the Greater New Bedford School Committee will meet tomorrow night, April 14th, 2020. In addition to their regularly scheduled business, they will discuss and determine whether school will remain in session next week
during the previously scheduled April vacation. Information pertaining to that discussion will be sent to all families on Wednesday, April 15th. Secondly, a reminder that cooperative education is cancelled during the school closure.
Seniors: A reminder that the senior portfolio graduation requirement has been waived for this year. We recognize this healthcare pandemic has dramatically impacted the end of your formal education and high school
experience. There have been no further decisions on senior events including graduation at this point. We are awaiting information from the Governor and state health officials as decisions are made about the school year
in the coming weeks.
Juniors: Please complete the course selections sheet emailed to you last week to select courses for your senior year at GNBVT. Please follow the instructions sheet disseminated with the email and please ask any questions you may have as you complete this form. These forms are due back to school by April 17th.
Sophomores: The Department of Elementary and Secondary Education has cancelled MCAS assessments for this year. Additional information regarding the competency determination for a high school diploma will be
forthcoming in the next several weeks when the Commissioner issues his plan to address this issue.
Freshman: Please continue to complete assignments in both your academic and vocational programs. While this is certainly an unprecedented start to your high school experience, it is important you complete assignments
to ensure your Sophomore year begins next fall as productively as possible.
Sincerely,
Michael P. Watson, Academic Principal
Robert J. Watt, CVTE Principal
Greater New Bedford Regional Vocational Technical High School is committed to ensuring equal opportunities for all students. The school does not discriminate on the basis of race, color, national origin, sex, disability, religion, sexual orientation, gender identity, age, homelessness, immigration status or veteran status in its education programs and activities, including admission to or employment in such programs or activities.
James L. O'Brien, Superintendent-Director
Michael P. Watson, Academic Principal • Robert J. Watt, Vocational Technical Principal
Proudly Serving the Towns of Dartmouth and Fairhaven and the City of New Bedford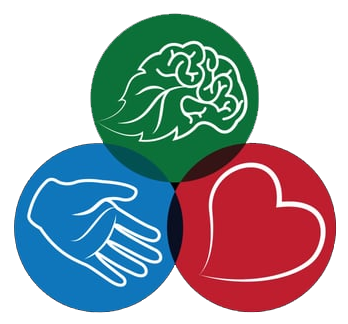 To download the information click below on the appropriate button for the version with the language of your preference.  If your preferred language is not translated below, then please use the google translation option on the top, black navigation bar.