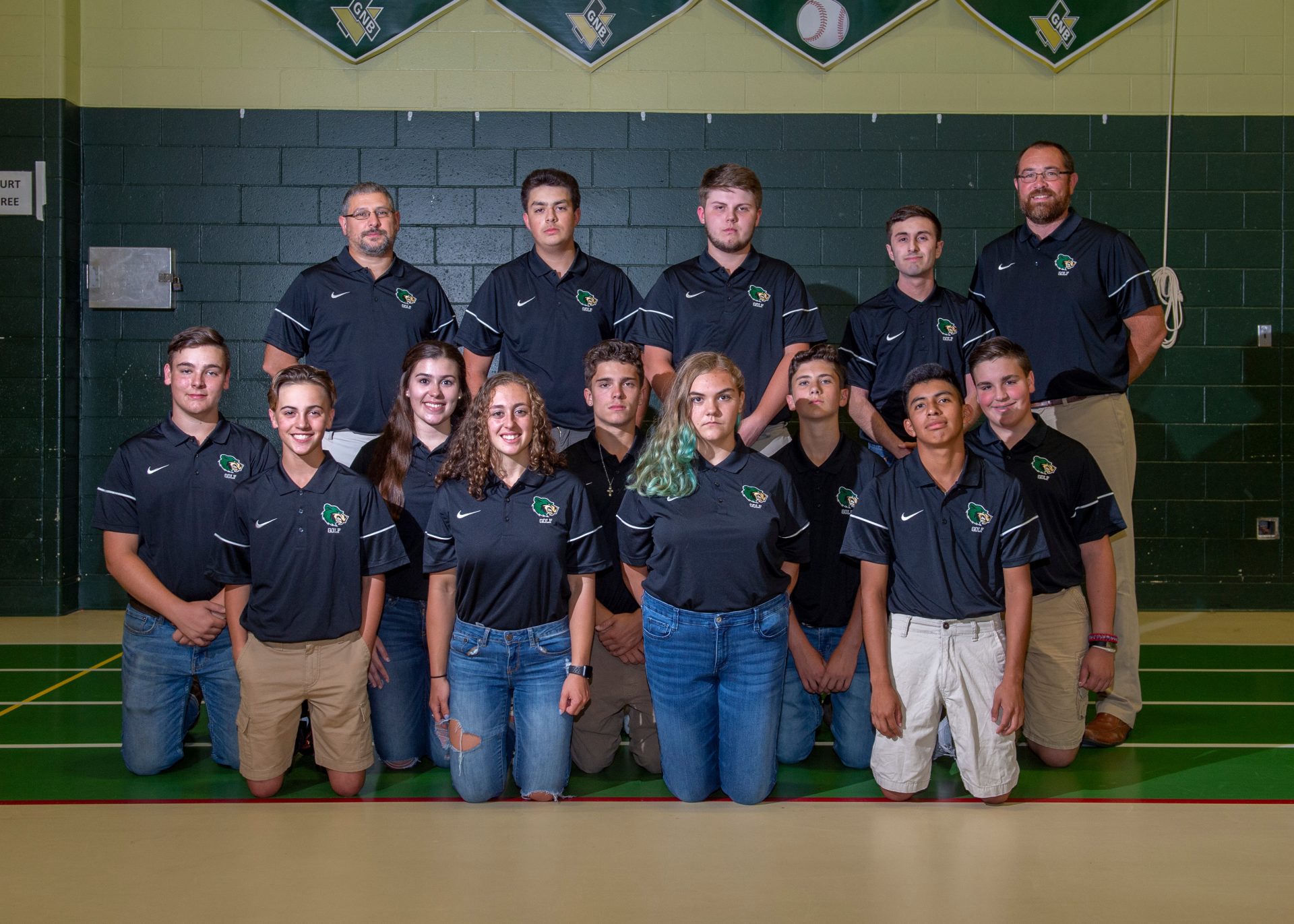 Picture: GNB Voc-Tech Golf Team
Adrian Paul, a member of the Voc Tech golf team, is the only student this year to compete in the MIAA Division II State Tournament. 
The tournament was on October 22nd in the Easton Country Club. There were 15 teams and 4 individual qualifiers, Adrian was one of the individual qualifiers.
Adrian shot a 92 for the round, which, sadly, wasn't in the top 10 and concluded his season. However, he earned SCC All Star Honors for his play!
Top 5 Individuals:
Sam Wood, Sandwich: 74
Jake Wilson, Hingham: 75
Cooper Guiliano, Nauset: 75
Shan Syed, Hingham: 77
Luke MacDonald, Hingham: 77
Top 3 Teams:
Hingham: 311
Nauset: 318
Sandwich: 326